Remember When
Here are some of the people and events that have made the University what it is today.
Send your memories and anecdotes (max 300 words plus a high resolution photograph) to alumni@lancaster.ac.uk.
We'll include as many as we can.
The Establishment of Pendle College
The seventh college to be founded, Pendle College, is named after the historical area thirty miles south of Lancaster centred on Clitheroe but dominated by Pendle Hill.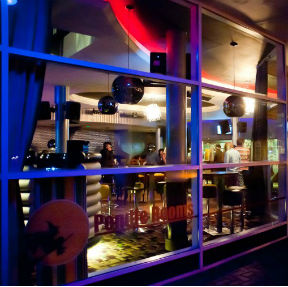 Read more
The term 'Pendle' is associated with legend and folklore, with Pendle Hill being the area commonly associated with the notorious Pendle witches and tied to Lancaster due to their subsequent trials at Lancaster Castle. As such, the college logo features the 'Pendle Witch' riding her broomstick against a yellow background and the college colours are green and yellow.
The current residence blocks surround the three sides of a grassy quad, which is often used for annual open air events such as Extrav Night. The bar, Pendle Rooms, is also popular for the Live At Pendle events, although the building contains multiple social spaces that can be used besides the bar. Pendle id not move to the newer accommodation blocks until 1994 and these look over woodland, InfoLab21 and the villages of Ellel and Galgate. The college participates in the Carter Shield and Legends events.
The newer accommodation blocks were originally meant for either Grizedale or Pendle, who were sharing accommodation and administrative services. Rumour has it that as the matter could not be decided by the Senior Common Rooms, it was instead decided through a drinking game conducted between students from both colleges, which Grizedale won, and they chose to retain their existing buildings and absorb Pendle! Pendle College spread from the area known as Pendle East to nine blocks of accommodation in Alexandra Park, offering a broad spread of accommodation.
Notable alumni include: James May, journalist and present of BBC's Top Gear; Alan Milburn, a former Labour MP who was recently appointed the role of University Chancellor in 2015 and Ranvir Singh, journalist and ITV news presenter .