Remember When
Here are some of the people and events that have made the University what it is today.
Send your memories and anecdotes (max 300 words plus a high resolution photograph) to alumni@lancaster.ac.uk.
We'll include as many as we can.
The Establishment of Grizedale College
Grizedale College, named after the Grizedale Forest in the Lake District, came into existence in 1975. The word 'Grizedale' originates from Norse and means 'Valley of the Wild Boar', which is why the college logo sports a blue boar.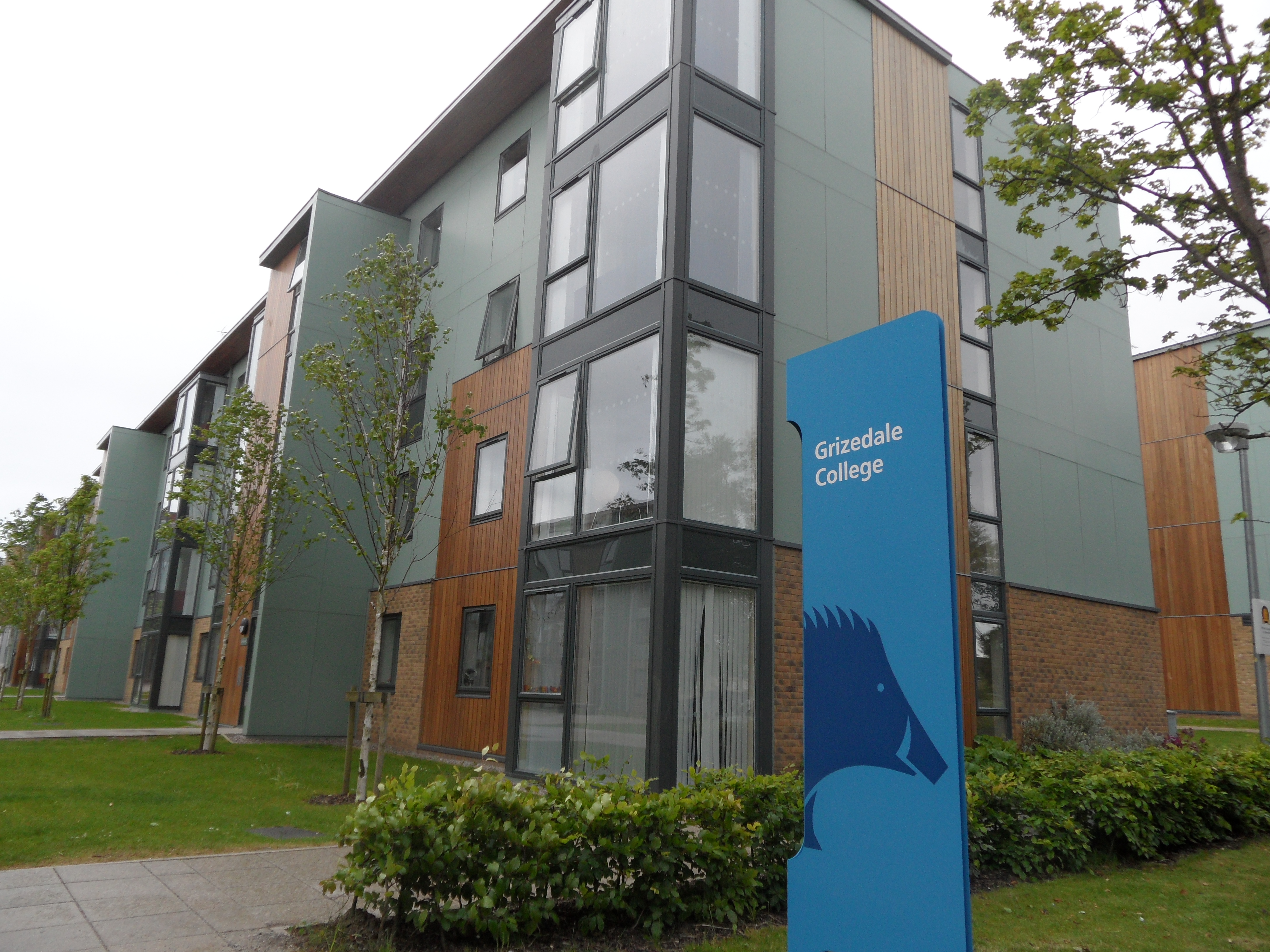 Read more
The college is reasonably close to the centre of campus, though when it was first built it was situated on what was deemed to be the southern extremity of the Bailrigg campus. Near the Management School and the George Fox building, it was completely refurbished in the last five years and was only completed in late 2009.
Initially, Grizedale shared accommodation and administration with Pendle College and new accommodation built in 1994 that was intended to be part of Grizedale was given to Pendle. The Grizedale boar was only recently inaugurated as the college mascot as it was originally Depravo the rat. This was a creation by Monty Python legend Michael Palin, thanks to a member of staff who had been friendly with him and he granted the rights to the character for the college. The boar became the second mascot in the 1980s after a number of parents questioned the relevance of Depravo. Since 2000, the boar has been the main mascot of the college though the bar maintained the name 'Depravos' until its demolition in 2007.
The original Grizedale college blocks were demolished in 2006 and problems with other building projects meant that the site of the former buildings remained vacant for almost the entirely of the academic year. The new Grizedale accommodation comprised of multiple townhouses and apartments, centred round the Grizedale quad which is now used during the summer for barbeques by students and a social space for those residing in the townhouses. The college boasts other facilities for students such as the bar, a quiet reading room and facilities focused on the needs of their off-campus students, including a brew area and lockers.