Remember When
Here are some of the people and events that have made the University what it is today.
Send your memories and anecdotes (max 300 words plus a high resolution photograph) to alumni@lancaster.ac.uk.
We'll include as many as we can.
My 21st Birthday Party - Nigel Allen
Nigel Allen fondly remembers his 21st Birthday Party which he organised in a local hostelry during his student days at Lancaster.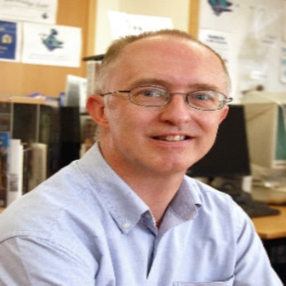 Read more
21st Birthday Party
Location: The Yorkshire House pub, Lancaster
Date: 07 December 1976
Occasion: Nigel Allen's 21st Birthday Party
So this is it, my 21st Birthday Bash. I have made all the preparations:
Pub hired – check
Disco Hired - check
Minibus to carry drunken friends back to Bailrigg – check
Invites – by word of mouth and noted in pigeonholes – check
So here I am, standing in the upstairs room of the Yorkshire House, with a pint of Mitchell's special in my hand (my favourite local brew), waiting for my guests to arrive. The party is advertised to start at 8 p.m. People are beginning to drift in. It is an anxious business hosting a party – hoping that enough people will turn up, and that the party will reach "escape velocity" where people begin to have a good time.
There is Mike Walton and his girlfriend Lynn. Some of the Dalton lads are here – Stu Twiss, Andy Tebbs, and Steve Mummery. Terry Platt is here, with his girlfriend Julie. Other friends from Furness are arriving – Jeff Brown and a few of the lads from Ulverston block. I can see a few friends from the Biological Sciences course as well – Ian Hampson, Gerry McCormack, Linda Brown and Maggie Berry.
The disco starts up, a few people being to dance, mostly the girls.
The men cluster around the bar. They will be dancing later, as is usual. Why can't British men dance when they are sober? Do they need "Dutch Courage" to be able to ask a girl to dance? Maybe they do – I certainly did.
Sadly I cannot remember much of the party itself. What I do remember is getting the "bumps" in the aisle of the minibus on the way back to Uni. I felt so ill!
Those were the days.....