Remember When
Here are some of the people and events that have made the University what it is today.
Send your memories and anecdotes (max 300 words plus a high resolution photograph) to alumni@lancaster.ac.uk.
We'll include as many as we can.
Guy Lane Reflects on a Special Experience at Lancaster
Guy Lane arrived at Lancaster as a 22 year old 'mature student' having had four years away from studying and recalls a life changing experience and the opportunity to make lifelong friends.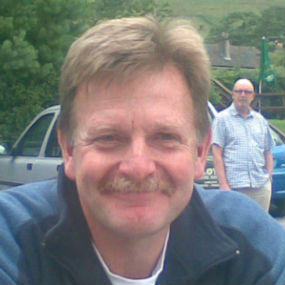 Read more
I arrived at Lancaster as a 'mature' student (all of 22) in 1981. The last year of Monday nights at The Pier in Morecambe listening to some truly dreadful bands followed by the beginning of the new world of The Sugar House. The Eurythmics arrived unheralded and largely ignored by everyone. Two weeks later, 'Sweet Dreams' hit the charts and we realised what we'd missed! Some star turns at The Great Hall booked by SU Manager Barry Lucas included Elvis Costello, Joan Armatrading, Teardrop Explodes and Tina Turner. Meanwhile Film Soc's eclectic selection included 'La Cage aux Folles', 'Close Encounters', 'Being There' and 'Cross of Iron'.
Grants were getting smaller, but still available and in the midst of the miners' strike with collection buckets in Alexandra Square every day we, the privileged, could hardly complain. The new Welfare Services Levy was a small sign of things to come. The student body was changing in its collective attitudes with a move away from the political activism of earlier years and a recognition that the University as an institution was not an enemy. The Student Union was progressively starting to focus on the services it provided for its members rather than politics.
Arriving as a 22 year old was a shock. Four years of life outside school had made far more difference to me than I had realised and it did take a term or so to feel like I had made the right decision to be here. Actually, the University was very keen to encourage mature students from a range of backgrounds. Fellow students on my first year courses included a pensioner (who went on to do a PhD), a former steelworker who subsequently wrote a bestselling book of Lakeland walks and a policeman. To take full advantage of the opportunities afforded I planned to learn to play the piano, try out at fencing and do a computer programming course! Other things took over, sport mainly; spending a year as Cartmel College Sports Rep and then a sabbatical as AU President and they never happened. I participated in a psychology experiment and was duly paid my fee of 50p! The 3rd years on my floor in Holker Block were all musicians and their band (Junction 33) performed a few times on campus. For me, they were an introduction to University Radio Bailrigg and a year as a DJ.
As a History student I had the pleasure of being lectured to by some outstanding academics (Margaret Bowker, Joe Shennan, Mike Osborne, Mike Mullett and the incomparable Marcus Merriman amongst others) - very genuine, caring and entertaining people as well as knowledgeable. I chose my second and third year courses with the benefit of the Alternative Prospectus and while some staff may have found this document unpleasant reading, it proved an excellent guide for me.
My time at Lancaster was transformational. It gave me an understanding of my place in the world and a chance to spend four years enjoying life and making lifelong friends while getting there. A special experience.