Remember When
Here are some of the people and events that have made the University what it is today.
Send your memories and anecdotes (max 300 words plus a high resolution photograph) to alumni@lancaster.ac.uk.
We'll include as many as we can.
The Establishment of Graduate College
One of the final colleges to be established, the Graduate College represented a new chapter in University life upon its conception in August 1990. Its establishment marked the first new college development at Lancaster for 20 years and reflected the University's commitment to research and scholarship as well as ensuring an increased quality of life for the postgraduate members of Lancaster.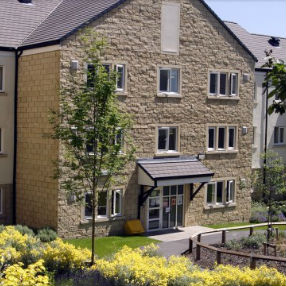 Read more
Described as having a "multi-cultural feel", it is claimed that Graduate College presents its members with "an ideal opportunity to broaden horizons, share experiences and celebrate diversity."
Prior to the creation of Graduate College, the other eight colleges also took postgraduate students. As a University renowned for excellent research facilities and recognised internationally for its fantastic work – most of which has been performed by postgraduates – it was felt that postgraduates should have their own college for social, administrative and accommodation purposes. Instead of having a JCR to govern the College, Graduate has a Post Graduate Students' Association (PGSA), which is a sub-committee of Lancaster University Students' Union.
The new college complex comprised of around 400 study bedrooms and associated communal facilities alongside the brand new bar, The Herdwick, which regularly hosts beer and ale festivals - attracting not just postgraduates, but alumni and undergraduates too. The new site was opened for use in 1996, with Dr. Chris Park – second dean of the Lancaster University Graduate School – appointed principal in 1990. Park held the position for thirteen years before handing the responsibility to Professor Maurice Kirkby, previously Provost of Colleges in 2003, who then was succeeded by Jo Hardman, who at the time was LUSU Business and Development Manager.