Remember When
Here are some of the people and events that have made the University what it is today.
Send your memories and anecdotes (max 300 words plus a high resolution photograph) to alumni@lancaster.ac.uk.
We'll include as many as we can.
Sir Chris Bonington Becomes Chancellor
As Sir Christopher Bonington comes to the end of his tenure as Chancellor of Lancaster University, we look back on his appointment, his achievements and his last ten years at the head of our ever-growing institution.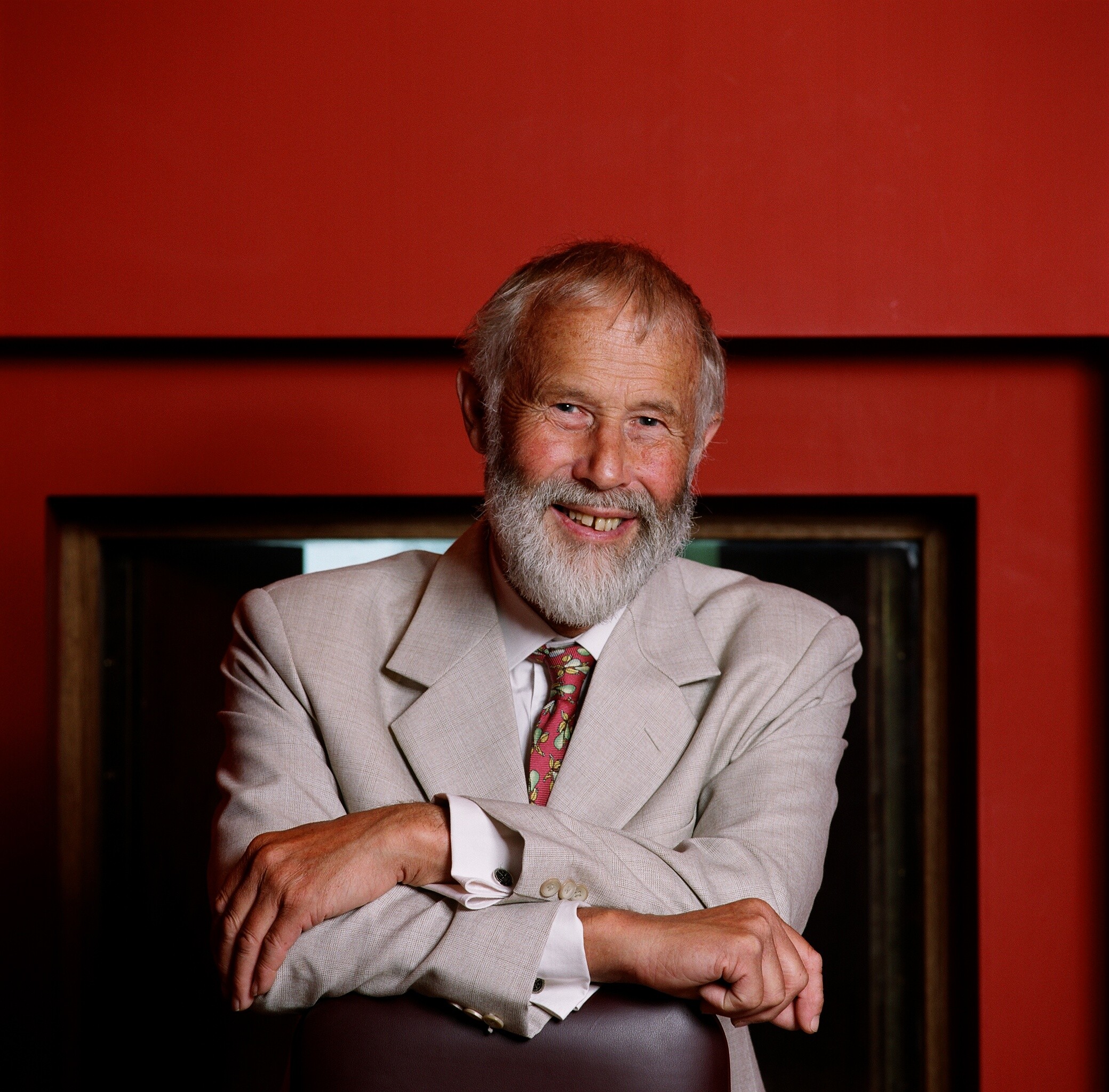 Read more
In February 2004, it was announced that Bonington would replace H.R.H Princess Alexandra, who had held the position for forty years. Known for his astounding climbing career and hailed as Britain's best known mountaineer, Sir Chris Bonington was chosen to be the second Chancellor of the University in 2004.
Born on 6th August 1934 in Hampstead, London, Bonington has enjoyed a fantastic mountaineering career and recently, has scaled the heights of London skyscraper The Shard, as well as planning to abseil down Bowland Tower in June 2014. His career has included nineteen expeditions to the Himalayas including four to Mount Everest. He began his climbing career in 1951, aged 16, and since then has gone on to write numerous books and briefly taught mountaineering as well. He was awarded an honorary degree in 1983 by Lancaster University and was knighted in 1996.
Upon his appointment as Chancellor, Bonington said:'I am very happy to accept the honour of Chancellor and will do all I can to help and support the efforts of the University. I feel deeply honoured to follow in the footsteps of Princess Alexandra, who has done a wonderful job for Lancaster. I have met her on several occasions including when she presented me with my doctorate. The lead that the University has taken to progress the International Centre for the Uplands - Cumbira, which I believe has a lot to offer, has impressed and encouraged me. I have also enjoyed working with Lancaster University Management School. I believe the University has an important role as a centre of excellence for the region."
During his time at Lancaster, Bonington has been actively involved with students and life at the university, featuring in multiple articles written by SCAN (Student Comment and News) and actively participating with societies. He is an Honorary President of the Lancaster University Mountaineering Club and has a boat named after him amongst the Lancaster University Boat Club's fleet. He has been at constant presence at the annual Roses tournament, this year winning a bowls match - alongside current Lancaster University Students' Union President Joel Pullan - against York.
Bonington also proudly commented on the opening of the new Sports Centre in 2010. In a brief interview, Bonington spoke of the importance of universities having excellent sporting facilities stating 'I think sport in all different aspects is an incredibly important kind of release extension to the hard grinding work of actually getting a degree." He was, of course, particularly thrilled about the creation of the climbing wall.
As he completes his term as Chancellor in 2015 and passes on the honour to Rt. Hon Alan Milburn, Sir Chris Bonington has many proud memories of Lancaster to take with him.