Remember When
Here are some of the people and events that have made the University what it is today.
Send your memories and anecdotes (max 300 words plus a high resolution photograph) to alumni@lancaster.ac.uk.
We'll include as many as we can.
Lancaster - A Time of Incredible Characters and Stories
Marcus Lilley (Theatre Studies/Contemporary Arts, 2010 & 2011, Lonsdale) recalls the Lancaster experiences and characters that led him to create his own business and regularly return to visit campus.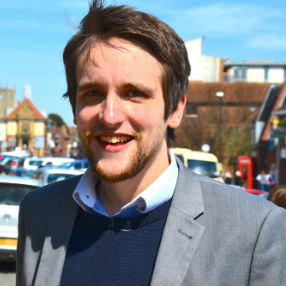 Read more
'I started my Lancaster University career in 2007 studying Theatre Studies. It was a world away from where I grew up and this added to the genuine sense of excitement and adventure throughout my time at Lancaster. Everything seemed different, new and wonderfully exciting. During my three years of undergraduate study not a day went by that in some shape or form I found something new about myself: from learning how to play Korfball, being a theatre usher, volunteering for Nightline and in my own study learning about different styles of making and producing theatre which completely took my breath away! Nothing ever seemed to daunting to take on; it was part of the thrill to always challenge yourself and see what else you could learn!
The friendships I made whilst studying were really important because there were people who you could share your journey with and made every day so enjoyable. From working till midnight on rehearsals for a degree show, to nights in a campus bar playing pool (and the variations of rules different people had!) to flatmates and lecturers. Everyone made Lancaster special because each person had a different story to tell and a different background. The laughter and stories brought people together and forged such strong friendships that everyone felt as if they had known each other for years.
After I completed my undergraduate study, I studied a Masters Course in Professional Contemporary Arts Practice at LICA. There were only six of us on the course and we were the first group to study in the new LICA building. It was another year of adventure and discovery. For me it was the first step on my entrepreneurial journey and gave me the wonderful opportunity to try out lots of ideas in an environment designed to help inspire us.
A friend of mine frequently described Lancaster University as like Hogwarts school from Harry Potter. It was a constant adventure with a cast of incredible characters and stories and you were not the same person as you were when you first came.
My affiliation with Lancaster University remains close today; through running my own business called FutrSocial, I remain in very close contact with friends, lecturers and staff and return frequently to the University as well as organisations across the country.'