Shaping the Future: a history of the University of Lancaster, 1961-2011
Shaping the Future: a history of the University of Lancaster, 1961-2011, is a detailed and highly readable account of the first 50 years of the University, from its early days at St Leonardsgate in Lancaster to the internationally renowned institution of today.
Lancaster was the last of the Shakespearean Seven universities founded in the early 1960s, as the result of local pressure for a university in north Lancashire and at the outset of an unprecedented expansion of higher education in the United Kingdom. From the day it opened its doors, as the chapter on governance relates, the new institution had full authority to manage its own affairs within the terms of its royal Charter and Statutes, and to determine its own strategic direction. The commitment to learning and teaching within its academic culture and to the highest levels of research achievement, are fully described, as well the reflections of students on their own experiences, particularly in the early, experimental years. Further chapters on finance and the physical development of the University campus show how academic choices, the welfare of students, and careful guardianship of its affairs fuse together in the University we see today.
The book will be of particular interest to Lancaster's alumni across the world, to current staff and students, and to all those with an interest in UK higher education. Drawing on the University's original documents, and consistently placing local events in their national context, the book gives a coherent and persuasive account of the many twists and turns of Lancaster's story from the announcement of its foundation to the present day, and its distinctive role and direction. Specially commissioned illustrations accompany the text, and source materials are given in full for future reference.
About the Author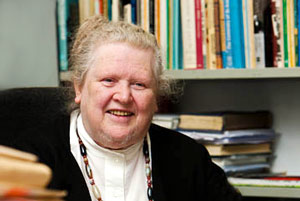 Marion McClintock, MBE, BA, has worked for the whole of her professional life in higher education, including more than forty years at Lancaster, where she was Academic Registrar from 1994 to 2006. She is currently Honorary Archivist and Honorary Fellow of the University, as well as pursuing historical and related pursuits in Lancashire and Cumbria.