Graduation Information for Guests
We look forward to welcoming you to Lancaster University for graduation day. Please choose your relevant graduation ceremony below:
‌
Guest tickets
The graduate you are accompanying will request guest tickets on your behalf.
We guarantee two guest tickets to every graduate who books to attend their ceremony and requests their guest tickets by the deadline of 15th April. Find out more about our guest ticket policy.
Graduates will collect their guest tickets from their College in early June.
Live screenings of ceremonies - Faraday Building: If you don't have a ticket to the ceremony but would still like to join us on the day, you can watch the ceremony live on big screens in the Faraday Building where the atmosphere is informal and celebratory and no tickets are required.
Your timings for the day
Please aim to arrive on campus 2 hours before the start of the ceremony. More on arrival by car and graduation parking and travelling to Lancaster from the UK and overseas. [link to www.lancs.ac.uk/graduation-arrivalopen in separate window]
Please arrive at the Great Hall, 1 hour before the ceremony. The graduate you are accompanying will go to their lining up venue and you will be ushered to your seat.
Please ensure that you are seated no later than 30 minutes before the start of your ceremony. If you arrive late we may reallocate your seat.
The Ceremony
About 15 minutes before the start of the ceremony, the graduate procession will enter the Hall.
The entrance of the academic procession formally opens the Ceremony which will last about an hour.
If you are bringing children who may not be able to sit quietly, please be prepared to leave the auditorium if they become restless.
We do permit guests to take photographs during the ceremony but please do not obstruct the view of those around you in doing so and remain seated at all times.
Video cameras are not permitted in the Hall.
Remembering your day – Photography, DVDs
Photography - Folio, the University's official photography supplier, offer professional portrait photography for graduates and their families. Studios open between 8.30am and 7pm. Find out more. [link to www.lancaster-folio.co.uk/grad-photo open in separate window]
DVDs - Lancaster's ceremonies are professionally recorded and you can purchase a DVD of your ceremony either on the day or online afterwards. Find out more. [link to, open in separate window, www.iamagraduate.com]
Alumni - At the Alumni Information Stand you can find out more about the community of 100,000 Lancaster graduates, representing 150 different countries, you will be joining. Find out more. [link to www.lancs.ac.uk/alumni/]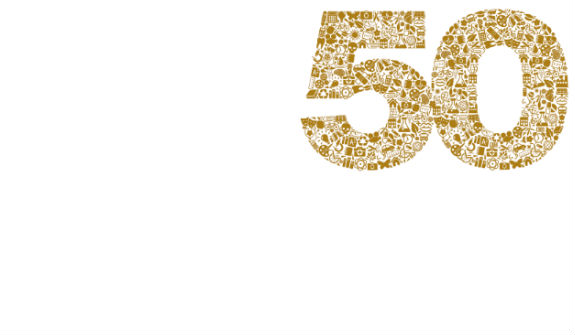 Help us celebrate the University's 50th Anniversary Year in 2014!
We are in the process of finalising plans for alumni events in celebration of the University's 50th Year.
Tbc
Lasers Containing Quantum Dots
Researchers within the Semiconductor Physics & Nanostructures Research Group at Lancaster University are addressing these two areas through the atomic-scale engineering of materials. The work being done by Professor Tony Krier and his team is being applied to improve the efficiency of solar cells by implementing novel semiconductor material containing Quantum Dots. This is achieved by introducing several layers of Quantum Dots into the active region of a solar cell, to extend the spectral response of the cell, so that more of the sun's radiation is absorbed and converted into electricity.
Creating opportunities for overseas students
Lancaster University is proud to offer life-changing educational opportunities for students from developing countries. For example, we made a grant of £2,000 to a Zimbabwean distance-learning student; she faced financial dire straits during Zimbabwe's downward economic spiral, and she needed to pay the remainder of her tuition fees. She said: "I would like to express my heartfelt gratitude to the university and all those who donate to it, for making my scholarship possible and my dream a reality."
Find out how overseas students have benefitted from the generous support of our donors.
Helping students from developing countries: The Robinson Scholarship
How effective is our fundraising?
Since 2001, over 3,800 Friends of Lancaster University have generously donated or pledged over £24million, funding over 220 projects so far. Will you join them?