Assessment centres
Employers may use a variety of assessment methods as part of the selection process.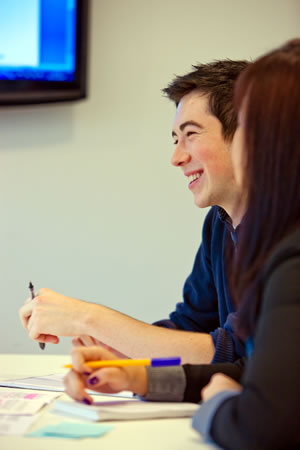 These may include:
Application form (usually on-line) or CV
Telephone interviews
Panel interview
Group exercises
Presentations
Social events
Psychometric tests
These aim to gather evidence that you have the abilities and qualities to be successful in the job. Employers will select appropriate methods to review each candidate in order to make an objective assessment.
On the day
Get a good night's sleep the evening before the test.
Plan to arrive in good time.
If you usually wear glasses (or hearing aid etc) make sure you take them with you.
Ensure that you know exactly what you are required to do – do not be afraid to ask questions.
Follow the instructions you are given exactly.
Read through the questions and answer choices very carefully.
Eliminate as many wrong answers as possible. For example, with numerical tests, a quick estimate may help you discard several of the options.
Work as quickly and accurately as you can. Both speed and accuracy are important.
Do not waste too much time on difficult questions. If you get stuck on a question, leave it and move on.
If you finish all the questions in the time allowed, check your answers.
Videos and other resources
The Knowledge Bank is only available to Lancaster students and gives you access to:
Careers videos, CV guides, interview tips, assessment centre test papers, psychometric tests etc.
Labour market intelligence and information relating to the graduate job market.
Employer insights gained by Careers staff, students, graduates and others.
Specialist vacancy sites and information for subjects within each Faculty.
Access the Knowledge Bank using your normal university ID and password.
If you reed financial help getting to interviews, you may be eligible for a Lancaster University Travel Bursary.
Additional information