Frequently asked questions (FAQs)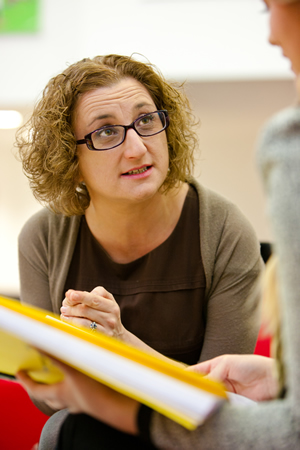 1. I want to find out more about the Lancaster Award, what should I do?
Book to attend one of the regular Introduction to the Lancaster Award workshops offered by Careers. You can book through TARGETconnect.


2. Can anything I have done before coming to study at Lancaster University count towards the Lancaster Award?
No, only activities you have undertaken since you started at Lancaster University can count towards the Award. One-year postgraduates, however, can use examples for Work Experience and Community Activities from your time at a previous institution.


3. Can I complete the Lancaster Award if I am only at Lancaster for one year?
Yes, though the completion of the Lancaster Award is voluntary and you will need to decide if you have the time available to complete all aspects of the Award within one year in addition to fulfilling your academic commitments.
Please note that one-year postgraduate students are allowed to use examples from their previous institution for the Work Experience and Community Activities sections.


4. What are the Insight courses?
A range of exciting interactive programmes that will give you the opportunity to participate in learning activities to help you observe, gain and demonstrate the personal and employability skills required for your future career path. To find out more about the Insight Courses and to book your place, go to TARGETConnect.


5. My timetable is very full and I am finding it hard to fit in an Insight course – what should I do?
The first thing you should do is ask your department if they are one of the many who embed the programme as part of the degree scheme. If programmes are not running in your department and you wish to attend the centrally-delivered Insight programmes, you will need to consider (as with any extra-curricular activity) how this balances with your academic commitments.
Please note that you will not be able to achieve the Lancaster Award without attending an Insight course.


6. Can the things I have done in my vacation periods whilst at Lancaster count towards the Award?
Yes.


7. I am completing work experience as part of my course. Would this count towards the work experience component of the Award?
Yes.


8. What is the deadline for applying for the Lancaster Award?
The deadlines for penultimate year students are as follows:
Activities Checklist: 12pm, Monday 23rd June 2014
Skills Bank: 12pm, Monday 23rd June 2014
Ideally you should have submitted your Activities Checklist in advance of submitting your Skills Bank. If you leave the submission of your checklist until the deadline we will not be able to advise you of any activities or workshops that are not deemed suitable for the Award.


9. Why is the Lancaster Award deadline at the end of my penultimate year and not the final year?
Each year we conduct a survey of all of those who achieve the Lancaster Award. From this feedback it became evident that students preferred to complete the Award before entering their final year. There are three main reasons for this:
1) Trying to complete the Award whilst juggling academic work is particularly challenging in your final year, especially if you are required to make corrections to your Award submission before it is accepted.
2) Many students would prefer to have completed the Award before applying for graduate positions. Completing the Award during the final year is simply too late for many students.
3) Completing activities at an earlier stage, and thinking about your skills development, will prepare you well if you are looking for a summer placement at the end of your second year.
Based on this feedback we took the decision to move the Award deadline to the end of students' penultimate year at Lancaster.


10. How long will it take to complete the Skills Bank?
There is no one answer to this question but this is a crucial part of gaining the Award. Producing your Skills Bank is worth the effort as it will give you a stockpile of skills evidence that you can use when applying for graduate jobs. Good quality evidence such as this will increase your chances of being shortlisted for graduate positions. So do make sure you have the time to do all the work and any revisions suggested well before the deadlines.


11. I have dyslexia. How will this affect my application?
Tick the box on the front of the paperwork to alert the Lancaster Award team member assessing it. You will be then be given one-to-one support to identify and correct any errors. This will then give you confidence to use this template application form for future applications.


12. I have health problems which may impact on my ability to do all the elements of the Award, what should I do?
Make an appointment to discuss your situation with a member of the Lancaster Award team. This is the ideal opportunity to check out the help and support that might be available to you in the graduate recruitment cycle.