Lancaster Excellence
Have your achievements recognised by global brands and graduate recruiters.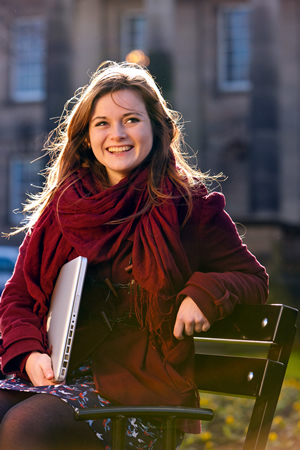 Those who submit a 'very good' Skills Bank at the first attempt will be given the opportunity to progress to Lancaster Excellence. For information on what constitutes an 'excellent' Skills Bank, take a look at the marking criteria on Moodle.
The Excellence stage requires an application form and a personal statement. The applications will be short listed and employers will make a decision on the final winners.
Employers who have been involved in the 2013/14 Lancaster Excellence stage offered the following experiences to the winners. Although the prizes available next year will be different this will give you a insight into the kind of experiences open to those who succeed at the Excellence stage.
Zoological Society of London – a week work shadowing at the Zoological Society of London
As well as a career mentoring session, there will be opportunities to have a behind the scenes tour at either ZSL London Zoo or ZSL Whipsnade Zoo and work shadow several individuals and departments within the Society based on the award winner's interest.
Audere Venture Capital – a choice of work shadowing weeks within one of its companies including: Business publisher, Capital Business Media, Business research company Trends Research or PR company Cake Communications
News Associates - a week's journalism work experience at Mancunian Matters
IBM - A day shadowing an IBM General Manager and Vice President in a global role at an IBM location either in the North West or London . The day will include meeting IBM graduates to discuss working in IBM and CV and career clinic discussion. This visit will include travel, accommodation if needed and dinner.
RSPB – a week of work experience with the UK's biggest conservation organisation. Work alongside the wardens at Leighton Moss near Silverdale. You will learn how the reserve is managed on a day to day basis for the benefit of wildlife. This will include practical habitat management and (depending on the season) survey and monitoring experience. There is also the potential for the work experience to include a day with one of the RSPB's regional ecologists or farmland advisors on a site visit.
Jaguar Landrover - choice of a work shadowing day within one of the following departments: Manufacturing Engineering, Marketing Sales and Service, Finance or Human Resources.