Interviews
A job interview is a 'conversation with a purpose'. It is a two-way marketing exercise.
In addition to the traditional job interview, you may also be asked to undertake a telephone interview.
In both cases, remember that your aim is to:
Present yourself as the best person for the position.
Find out enough about the opportunity to be able to accept or reject an offer of employment.
Top tips
To give yourself the best chance of success:
Be prepared. Research the company prior to the job interview. Check the company website and ensure that you understand what it does, its values, clients and customers. Google the company and read any press releases or media comments. Prepare questions you may wish to ask them at the interview and show them that you have done your research.
Review your CV / application. It sounds obvious, but you do need to remember what you said in your application and consider what questions they may ask you at the interview.
Practice your answers. You can not predict every question you may be asked. But if you have done your research and analysed the person specification; you will almost certainly get a few of them right. Ask a friend to give you feedback on your answers.
Time-keeping is critical. You need to get to the interview on-time and be aware of how much time you have in the interview. The employer will be running to a schedule and you cannot afford to be late or over-run.
Dress the part. Some employers may expect formal office wear, but not all. Speak to employer to find out about what is appropriate attire. If in doubt, go with the smart option, but don't overdo it.
After the interview you may wish to consider sending a note of thanks to the interviewer.
If you are unsuccessful, use this as an opportunity to improve.
Ask for feedback from the interviewer. It may help boost your future chances of success.
Videos
‌‌
To help you prepare and improve your general interview skills we have a number of video resources available that you can watch online.
Click on the image to access the videos. Sign-in using your normal university ID and password to access these resources.
There is also a video in the series 'Making an Impact' that covers the subject of telephone interviews.
Helpsheets and guides
‌‌We have a range of Helpsheets and Guides that you can download from the Knowledge Bank.
These include information on:
General interview skills
Telephone interviews
Sign-in using your normal university ID and password to access these resources.
Interview preparation - online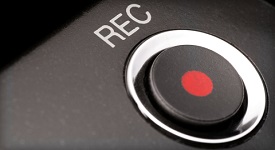 An increasing number of student and graduate employers are using video interviews as part of the selection process.
It is very important that you research and practise video interviews, just as you would for a face to face interview.
If you would like to undertake a practice interview contact us using Ask Careers. Alternatively call into The Base (just off Alexandra Square) or contact us by phone.
A tailored practice interview will be emailed to you. You can access this online and answer a number of interview questions, videoing yourself in the process using the application we provide.
You can then replay the video and assess yourself, or receive feedback from a member of the Careers Service.
Additional information
TARGETjobs – Interview tips and techniques.
Prospects – Improve your interview performance.
Prospects – Example questions and answers.
Financial support
Need financial help getting to interviews?
Take a look at the Lancaster University Travel Bursary.