---
Could you innovate and grow your business with China?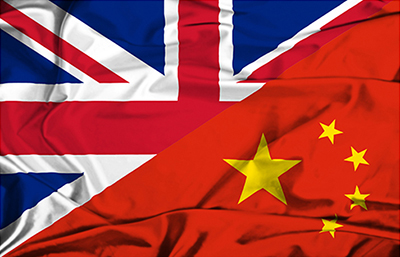 Does your company have the potential to do business with China? The Lancaster China Catalyst Programme provides UK businesses with funded support worth £70,000 to help you grow and access international markets through innovation with China.
This is a fantastic opportunity for UK companies of all sizes, especially those SMEs with an interest in entering or expanding the market in China, to develop collaborative R&D leading to new products, services or processes for global markets.
Key elements in the bespoke support package
• Expert support in engineering, environment, IT, telecommunications, market research or design to develop new products, services or processes through R&D projects
• 3 fully supported market visits to Guangdong, China over the period of the 2-year project with a reciprocal visit for Chinese partners (The cost of air tickets, hotel and interpreters is included)
• Links to China from dedicated and experienced UK and China-based Catalyst support team to navigate an unfamiliar environment
• Matchmaking with local pre-qualified Chinese organisations based on your requirements
• Opportunity to unlock additional funding (£100,000) from Chinese Government through your Chinese partner
• A multi-disciplinary team of highly skilled graduate researchers working on your project in the UK for 5 months, and in Guangdong for an additional five months
• Bespoke executive programme and master classes around the Chinese market, IPR, culture, funding, contract negotiations, innovation and internationalisation
Feedback from companies on the programme
Far UK
"Without the programme Far-UK would never have been able to confront the challenges of doing business in China. With the programme the company has been able to approach the Chinese market with confidence. We have already conducted some commercial work in China and we believe we will shortly sign additional contracts. The impact of the programme has been to revolutionise our opinions of, approach to and success in China," Lyndon Sanders, Director & General Manager, Far UK.
Stopford Energy and Environment
"The support we have received has been first class. The business to business meetings that were arranged for us during our first market visit were extremely positive. There is no doubt that the association with the University as part of this programme does give you that extra credibility when going into meetings with potential Chinese partners." Dr. Ben Herbert, Director of Research and Environment at Stopford Energy and Environment.
T.E.Laboratories (TelLab) (Ireland)
"The Catalyst programme allows us to investigate commercial opportunities within China at a fixed cost. This cost includes all the necessary travel accommodation etc. but much more importantly offers a level of support in both the UK and China which maximises the chance of achieving success." Mark Bowkett, Managing Director, T.E.Laboratories (TelLab) (Ireland).
DemoPad
"Our key message for anyone joining Catalyst is to have a focus on what you would like to achieve but also keep an open mind as to the many unforseen opportunities that will develop and also the increased exposure for your business outside Catalyst." Mike Cain, Managing Director, DemoPad.
The Programme was launched in March 2014 and 40 companies are currently enrolled in the Programme. View current innovation projects
Get involved
The innovation-led Lancaster China Catalyst Programme has three stages of engagement to help match the level of support to your requirements in the realisation of your R&D and commercial interest with China.
Read more on China Catalyst. Contact email china-catalyst@lancaster.ac.uk, phone Jing on 01524 510322 or download the Flyer.
Fri 23 October 2015