Professor Don Passey
Professor
Research Interests
His work has focused on a number of main areas:
Teaching and learning outcomes arising from uses of leading edge technologies, principally in primary and secondary schools.
Implementation and management of leading edge technologies at local authority and individual institution levels.
Uses of data and development of data systems to support curriculum and educational practices.
How home and out-of-school practices can enhance and support learning at an individual pupil level.
How technologies support young people who are at risk of learning exlusion or who are hard to reach.
How evaluation and research can be undertaken to support policy and practice.
Listen to Don Passey talks about his research interests.
He has undertaken studies for the government department in England, government agencies, and, in a number of countries, commercial and non-commercial groups, educational institutions and schools to inform both policy and practice.
Current research and writing includes:
Detailing evidence from a range of recent studies that have looked at how different technologies can enhance learning engagement and outcomes for different groups of young people
Exploring the impacts of learning platforms in schools on management, teaching and learning, and how uses of associated technologies integrate with learning platform functionality
Detailing pupil and teacher concerns about online safety
Examining uses of large online resource sets, and their impacts on specific aspects of learning
Considering uses and impacts of technologies in informal, non-formal and formal learning settings
Assessing the sustainability and influences of digital access at home in socio-economically disadvantaged communities
Recently completed studies:
Identifying ways that technologies are used by young people who are not in education, employment or training
Exploring ways that learning platforms are being implemented and used in schools
Examining ways that support workers use emerging technologies to engage with young people
Society memberships
Selected Publications Show all 172 publications
Real purpose, real audience and real value: researching contributions of digital literacy to learning
Passey, D. 2011 In: Pursuing digital literacy in compulsory education. New York : Peter Lang p. 117-137. 21 p.
Chapter (peer-reviewed)
Learning platforms and learning outcomes – insights from research
Passey, D., Higgins, S. 2011 In: Learning, Media and Technology . 36, 4, 5 p.
Editorial
Ageing and the use of the internet – current engagement and future needs: state-of-the-art report
Milligan, C., Passey, D. 2011 Nominet Trust.
Commissioned report
Second report on the roll-out of the NGfL programme in ten pathfinder LEAs.
Somekh, B., Woodrow, D., Barnes, S., Triggs, P., Sutherland, R., Passey, D., Holt, H., Harrison, C., Fisher, T., Flett, A., Joyes, G. 2002 London : HMSO. 49 p.
Book
Proceeding of stream 3 of the 17th IFIP world computer congress : telE-learning : the challenge for the third millennium.
Passey, D., Kendall, M. 2002 Norwell, Mass. : Kluwer Academic Publishers. 72 p.
Book
NGfL pathfinders : final report on the roll-out of the NGfL programme in ten pathfinder LEAs.
Somekh, B., Woodrow, D., Barnes, S., Triggs, P., Sutherland, R., Passey, D., Holt, H., Harrison, C., Fisher, T., Flett, A., Joyes, G. 2002 London : HMSO. 33 p.
Book
Developing home school links : implications for learners, learning, and learning support.
Passey, D. 2001 In: Information and communication technologies in education : the school of the future. Boston, Mass. : Kluwer Academic Publishers
Chapter
Strategic evaluation of the impacts on learning of educational technologies: Exploring some of the issues for evaluators and future evaluation audiences
Passey, D. 1999 In: Education and Information Technologies. 4, 3, p. 221-248. 28 p.
Journal article
Anytime anywhere learning pilot programme: a Microsoft UK supported programme in 28 pilot schools
Passey, D., Steadman, S., Forsyth, K., Hutchison, D., Scott, A. 1999 Reading : Microsoft UK, 16 p.
Working paper
Developing teaching strategies for distance (out of school) learning in primary and secondary schools.
Passey, D. 03/2000 In: Educational Media International. 37, 1, p. 45-57. 13 p.
Journal article
Developing home-school links: implications for learners, learning and learning support.
Passey, D. 2000 In: Information and communication technologies in education : the school of the future : IFIP TC3 WG3.1 International Conference on the Bookmark of the School of the Future, April 9-14, 2000, Viña del Mar, Chile. Boston : Kluwer p. 159-176. 18 p. ISBN: 0792372980.
Chapter
Maestro MathsAlive Evaluation Study: An Evaluation of Impacts on Learning – Final Year Summary Report.
Passey, D. 2007 Abingdon : RM. 8 p.
Book
Technology enhancing learning: Limited data handling facilities limit educational management potential.
Passey, D. 22/04/2007 In: Knowledge Management for Educational Innovation. New York : Springer p. 99-106. 8 p. ISBN: 9780387693101.
Chapter
Assessing the potential of e-learning to support re-engagement amongst young people with Not in education, employment or training (NEET) status : An independent research and evaluation study. Overview report
Passey, D., Williams, S., Rogers, C. 2008 Lancaster : Becta. 52 p.
Book
BBC News School Report 2007/2008: An Independent Evaluative Review.
Passey, D. 2008 London : BBC. 64 p.
Book
Assessing the potential of e-learning to support re-engagement amongst young people with Not in education, employment or training (NEET) status: An independent research and evaluation study. Background report
Passey, D., Williams, S., Colin, R. 2008 Lancaster : Becta.
Book
Data integration and school management systems in the United Kingdom.
Passey, D. 2008 In: School Information systems and Data-based Decision-making. Frankfurt-am-Main : Peter Lang p. 109-117. 9 p. ISBN: 9783631570302.
Chapter
First no choice, then some choice, and finally overload: A reasonable data management evolution?
Passey, D. 2009 In: Evolution of Information Technology in Educational Management. Boston : Springer p. 69-82. 14 p. ISBN: 9780387938455.
Chapter
Evolving Forms of Visualisation for Presenting and Viewing Data.
Passey, D. 2009 In: Evolution of Information Technology in Educational Management. Boston : Springer p. 155-167. 13 p. ISBN: 9780387938455.
Chapter
BBC News School Report 2008/2009: independent evaluation
Passey, D., Gillen, J. 2009 London : BBC. 134 p. ISBN: 978 1 86220 231 3.
Book
Mobile learning in school contexts : can teachers alone make it happen?
Passey, D. 01/2010 In: IEEE Transactions on Learning Technologies. 3, 1, p. 68-81. 14 p.
Journal article
Learning mathematics using digital resources: impacts on learning and teaching for 11 to 14 year old pupils.
Passey, D. 2011 In: Learning and Teaching Mathematics with Digital Technology. Continuum International Pub. Group p. 46-60. 15 p. ISBN: 9781441184726.
Chapter
NGfL Research and Evaluation Series No. 2 – NGfL Pathfinders: Preliminary Report on the roll-out of the NGfL Programme in ten Pathfinder LEAs.
Somekh, B., Barnes, B., Triggs, P., Sutherland, R., Passey, D., Holt, H., Harrison, C., Fisher, T., Joyes, G., Scott, R. 2001 London : DfES and Becta. 28 p.
Book
Digital video technologies enhancing learning for pupils at risk and those who are hard to reach.
Passey, D. 2006 In: DIVERSE proceedings : 2005 & 2006 : 5th International DIVERSE Conference, 5th-7th July 2005, Vanderbilt University, Nashville, USA, 6th International DIVERSE Conference, 5th-7th July 2006, Glasgow Caledonian University, Glasgow, UK. Glasgow : Glasgow Caledonian University Press p. 156-168. 13 p. ISBN: 9781905866052.
Chapter
How can information and communication technologies support education and economic developments in multi-ethnic socio-economically disadvantaged communities
Passey, D. 2006 In: Proceedings of the 2nd international conference on intercultural communication competence : implications for learning and teaching in a globalised world, Graz, Austria, F.H. Joanneum, 2006, 24..
Chapter
Proceedings of Conference on Educational Uses of Information and Communications Technologies: 16th World Computer Congress. 21-25 August 2000, Beijing, China.
Benzie, D., Passey, D. 2000 Beijing, China : Publishing House of Electronics Industry.
Book
Anytime, Anywhere Learning Pilot Programme: A Microsoft UK Supported Programme in 28 Pilot Schools – End of First Phase Implementation (September 1998 – December 1999) Summary Report.
Passey, D., Hutchinson, D., Scott, A., Steadman, S., Forsyth, K. 2000 Reading : Microsoft UK.
Book
Technologies de l'information et de la communication: besoins curriculaires et changement institutional.
Passey, D. 1998 Paris : Recherche et Formation, INRP
Other
Supporting Learning in Isolated Environments.
Passey, D. 1997 In: ILS reader. London : Hodder and Stoughton and NCET
Chapter
Information technology : supporting change through teacher education.
Passey, D., Samways, B. 1997 London : Chapman and Hall. 379 p. ISBN: 0412797607.
Book
Summary: Group D - Home-School Links.
Passey, D., Forsyth, K., Hutchison, D., Scott, A., Williams, N. 1997 In: Preparing for the Information Age: Synoptic Report of the Education Departments' Superhighways Initiative. London, Cardiff, Belfast and Edinburgh : Welsh Office, Department of Education Northern Ireland, The Scottish Office and Department for Education and Employment 101 p.
Chapter
Virtual Workspace: An Independent Evaluative Review
Passey, D. 2007 Wolverhampton City Council & Worcestershire County Council, 67 p.
Working paper
Independent Evaluation of the Implementation of the Learning Platform LP+ across Schools: Report on Early Implementation Outcomes in Wolverhampton Local Authority
Passey, D. 2010 Lancaster University, 60 p.
Working paper
Identifying young people at risk of learning exclusion: evidence from the educational system in England.
Passey, D. 2010 In: Social Media for Social Inclusion of Youth at Risk. Leuven (Belgium) : K.U. Leuven p. 59-72. 14 p. ISBN: 9789460182532.
Chapter
Using technologies to support young people at risk of learning exclusion: considering key factors when identifying impacts.
Passey, D. 2010 In: Social Media for Social Inclusion of Youth at Risk. Leuven (Belgium) : K.U. Leuven p. 141-150. 10 p. ISBN: 9789460182532.
Chapter
Independent evaluation of the intervention study in Technology to support young people 16 to 18 years of age who are not in employment, education or training (NEET): A Local Authority Landscape Review.
Passey, D., Davies, P. 2010 Coventry : Becta, 89 p.
Other
Independent evaluation of the intervention study in Sunderland LA with young people who are not in employment, education or training (NEET)- Go Create – a social, creative and practical intervention, Summary report, March 2010.
Passey, D., Davies, P., Rogers, C. 2010 Coventry : Becta, 4 p.
Other
Independent evaluation of the intervention study in Sunderland Local Authority (LA) with young people who are not in employment, education or training (NEET) - Final report, March 2010.
Passey, D., Davies, P., Rogers, C. 2010 Coventry : Becta, 82 p.
Other
TelE-Learning: The Challenge for the Third Millennium.
Passey, D., Kendall, M. 2002 Boston, Mass. : Kluwer Academic Publishers. 372 p. ISBN: 1402072198.
Book
On-Line Resources and Effective Teaching and Learning.
Passey, D., Hobrecht, P. 1/03/2001 In: Education 3-13 . 29, 1, p. 3-8. 6 p.
Journal article
ICT and the development of a cross-national curriculum.
Passey, D., Hobrecht, P. 2002 In: Networking the Learner: Computers in Education. Boston, Mass. : Kluwer Academic Publishers 835 p. ISBN: 1402071329.
Chapter
Technology enhancing learning: Analysing uses of information and communication technologies by primary and secondary school pupils with learning frameworks.
Passey, D. 1/06/2006 In: Curriculum Journal. 17(2), p. 139-166. 28 p.
Journal article
The Motivational Effect of ICT on Pupils: A Department for Education and Skills Research Project 4RP/2002/050-3.
Passey, D., Rogers, C.G., Machell, J., McHugh, G. 25/03/2004
Other contribution
Digital literacies in the making: Schools producing news with the BBC
Gillen, J., Passey, D. 2011 In: Nordic Journal of Digital Literacy. 2011, 1-2, p. 37-51. 15 p.
Journal article
National Education Network Safeguarding Group: Internet Safety in the Context of Developing Aspects of Young People's Digital Citizenship
Passey, D. 2011 Lancaster : Lancaster University, 102 p.
Working paper
Independent Evaluation of the Aston Pride Phase 3 Computers in the Home Project (2009 to 2011): Final Report - March 2011.
Passey, D. 2011 Lancaster : Lancaster University, 87 p.
Working paper
Implementing learning platforms into schools: an architecture for wider involvement in learning
Passey, D. 15/07/2011 In: Learning, Media and Technology . 36, 4, p. 367-397. 31 p.
Journal article
Managing quality education – identifying the learning needs of the individual, then satisfying them
Passey, D. 2011 In: Information Technology and Managing Quality Education, IFIP Advances in Information and Communication Technologies . Heidelberg : Springer p. 1-10. 10 p. ISBN: 9783642197154 .
Chapter
The 'Educational Lot' for Young People Who Are NEET: Quality Management and Roles of Management Information Systems
Passey, D. 2011 In: Information Technology and Managing Quality Education, IFIP Advances in Information and Communication Technologies . Heidelberg : Springer p. 121-129. 9 p. ISBN: 9783642197154 .
Chapter
World Conference on Computers in Education (WCCE) 2017
Participation in conference
SaITE 2016
Participation in conference
EU SchoolNet Webinar
Participation in workshop, seminar, course
MLEARN End-of-Project Conference
Participation in conference
International Seminar on Teaching-Learning and New Technologies in Higher Education
Participation in workshop, seminar, course
Visit to Higher Education Institutions in the State of Gujarat, India
Research and Teaching at External Organisation
Networked Learning 2016
Participation in conference
IFIP TC3 Executive Committee Meeting 2016
Contribution to the work of national or international committees and working groups
Keynote presentation at the SMART Technologies Transforming Learning Event at BETT 2016
Public lecture/debate/seminar
Keynote presentation and adviser at the 2nd NordNICE meeting with the 6th International Doctoral Consortium on Informatics Engineering Education Research
Research and Teaching at External Organisation
IX Congreso Internacional de Innovación Educativa: Tendencias y Desafíos
Invited talk
Colloquium
Participation in workshop, seminar, course
EDUsummIT 2015
Participation in conference
IFIP TC3 Working Conference "A New Culture of Learning: Computing and next Generations"
Participation in conference
IFIP TC3 Working Conference "A New Culture of Learning: Computing and next Generations"
Participation in conference
Visiting researchers
Hosting an academic visitor
Vice-chair of Technical Committee 3 (TC3) on Education
Appointment
Key Competencies in Informatics and ICT
Participation in conference
World Conference on Computers in Education (WCCE) 2013
Participation in workshop, seminar, course
World Conference on Computers in Education (WCCE) 2013
Participation in conference
National Careers Guidance Show
Participation in conference
Presentation at a UNESCO review meeting
Contribution to the work of national or international committees and working groups
Birmingham E-Learning Foundation anniversary conference
Participation in conference
Learning from Legacy, and Leading Legacy – managing and shaping the future curriculum
Invited talk
ICT and transformational leadership:Case studies, findings and trends
Invited talk
Achievement Oriented Work
Research and Teaching at External Organisation
School Evaluation: Using Data to Raise Standards and Drive School Improvement Forum
Invited talk
Next Generation of Information Technology In Educational Management
Participation in conference
Open and Social Technologies 2012
Participation in conference
TC3 Annual General Meeting
Contribution to the work of national or international committees and working groups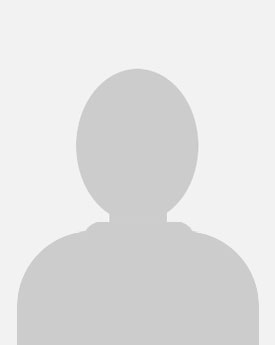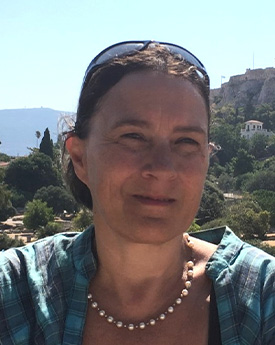 Xiaoxia Wang
Administrator, Distance Learning Developer, PhD student