About Us
Welcome to the Department of English Literature & Creative Writing
We are a world class department that combines critical and creative excellence. Focused on both literary study and creative writing, our teaching is informed by award-winning writing and outstanding scholarship. Our staff includes three Distinguished Visiting Professors representing this critical-creative identity: Terry Eagleton, a world-famous literary critic, and Paul Muldoon, one of the greatest living poets and Benoit Peeters, who is the UK's first Professor of Graphic Fiction and Comic Art. Top level academics, practising award-winning poets and novelists teach students at all levels. Our high standing is reflected in our national ranking, being 4th in the UK for Creative Writing and 13th for English in The Complete University Guide.
Our distinguished staff, together with the high quality of our students, ensure a dynamic environment for undergraduates and postgraduates alike. We place a very high value on both teaching and research as well as on our care for our students. In the national Research Exercise (REF) 2014 we were ranked 3rd in our discipline in terms of research power (with an 85% submission), 3rd for research environment. We are also proud of our ability to make our research accessible and relevant to society and were ranked 7th for impact. As this suggests, our department combines intellectual excellence and rigour with a friendly and conducive atmosphere for study.
The Department of English Literature & Creative Writing has established a very high reputation in both teaching and research.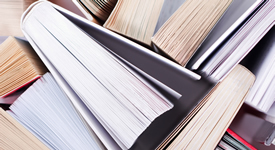 View published works by staff members from the department
As a department which prides itself on being friendly and accessible at all levels, our research also is naturally outward-facing and we seek to engage with local, national and international communities in a wide range of ways.