Ikigai Factory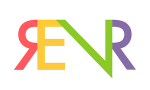 The Old House
Clark Street
Morecambe
LA4 5HR
Tel: 07443387680
REVR is an Ikigai Factory product, it is a virtual reality solution that allows real estate agents to view, manage and share virtual property tours. REVR works on any device, the virtual tours can be shared via email, through social media, sent directly to the customer's phone or embedded in the company's website. Tours are VR ready and can be shown in a VR headset for in-agency viewing or for the customer to view from his sofa.
Ikigai Factory was founded in February 2017 and is based in the UK. Back in 2015, we, Kyaw, Sebastien and Patrizia, moved to China for 7 months and decided to book our accommodation through looking at photos while still in the UK. Once we got there we realized that the pictures did not reflect at all the actual state of the flat. Since then we felt that something should be done to improve viewing/selecting a place to live.
REVR was born from our experience. Lancaster University and the LUEC helped, and still are supporting us, all the way.

Patrizia Carbone, Kyaw Tun Sein and Sebastien Combret
(MSc International Innovation, 2016)