Kaizen Academy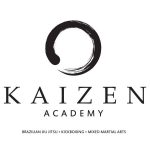 Kaizen Academy
Ridge Lane, Lancaster
LA1 1EB
Tel: 079466507616
Kaizen Academy is a dedicated Brazilian Jiu Jitsu, Kickboxing and Mixed Martial Arts facility. Kaizen was started by a team of world-class martial artists and successful serial entrepreneurs who came together with the aim of improving, professionalising and modernising the way in which martial arts are taught. The guiding belief of the company is that Mixed Martial Arts is the deepest and most interesting sport, not just physically but intellectually and Kaizen believe that this is not known due to the poor experience provided by many martial arts gyms. Kaizen's aim is to present their vision of martial arts to the world through the provision of world-class, academic martial arts instruction by professional fighters in a friendly, open and welcoming environment.
"I started doing martial arts about a year before I came to uni but it was when I started going to the sports centre class taught by Kieran O'Brien, Adam Gregory and Michael Wood that I really fell in love with it.
Their approach was completely different than anything I'd experienced before. Since they were black belts and national champions in various different martial arts, they didn't prescribe a specific art, instead teaching you the basic principles behind all martial arts and allowing you to find your own game based on your preferences. They also had a remarkably un-hierarchical and open approach teaching method, encouraging students to look to question and improve what was taught. Due to this, the classes had a really great atmosphere with people from all backgrounds and skill levels having fun exploring the world of martial arts.
So, I approached them to create our own academy in Lancaster, a place where the sole aim would be to create the perfect setting and atmosphere to explore the world of martial arts together." Jose Maria Macedo, Politics, Philosophy and Economics (2017)
The Team (from left to right): Kieran O'Brien, Jose Maria Macedo, Adam Gregory, Shane Ogley and Michael Wood