The Guardian Abroad UK Ltd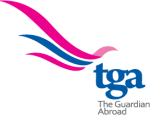 The Guardian Abroad UK
Kemp House
152 – 160 City Road
London
EC1V 2NX
www.theguardianabroad.co.uk
Tel: +44 (0) 7490949114


Giving a Home From Home Experience
Studying abroad can be an exciting yet often overwhelming and daunting experience for students, from preparing to embark on the long journey to then adapting to a new environment. The Guardian Abroad UK Ltd (TGA) provides a guardianship service to international students with the aim of helping to make them immediately feel at 'home away from home.' TGA services include pre and post-arrival support such as, engaging students and parents on a one-to-one basis to clarify issues surrounding admissions, visa policies, UK culture and currency, accommodation, travel, airport pick-up, pastoral care as well as providing up-to-date invaluable feedback to parents. TGA provides its services promptly, in real-time and on a 24/7 basis.
Roselyn Dien, the founder and CEO of The Guardian Abroad, began her entrepreneurial journey in 2012. The idea for The Guardian Abroad was triggered by her personal experiences as an international student at two UK universities, during which she identified a need for specialist support to help international students settle quickly into their new environments as well as providing parents with needed peace and comfort. Her work accelerated whilst at Lancaster University where she benefited from invaluable support from The Management School and Enterprise Centre.
Roselyn finds building The Guardian Abroad an exciting journey which allows her put the theories and practice learnt in The Management School to real-time practice. Roselyn has also recently been awarded some of the Lancaster University Enterprise Fund to help her grow the business.

Roselyn Dien, MSc Entrepreneurship, Innovation and Practice (2015)