You can listen to Damian's story by clicking below
'I'm just proud to say that I'm the director of my own business and that I didn't fall into a nine to five grad job working for somebody else, because that wasn't for me.'
Damian Gray, The Bizarre
County College, BA Hons Theatre Studies, 2014
Recent Theatre Studies graduate, Damian Gray, is the owner of 'The Bizarre'; an independent streetwear label focused on hand produced garments. After a year based in a pop up shop in Manchester's Northern Quarter, The Bizarre is now one of ten 'ASOS Graduates' chosen from over one thousand boutiques and sells stock online.
Have you always been entrepreneurial?
I've always been creative, when I was little I was putting on shows for my parents and in my teens I always felt I had way much too free time on my hands and therefore always had a project, whether it was setting up a celebrity gossip forum to creating and running a bi-weekly online radio show that lasted for four years and eventually became my high school's own radio station. By the time I finished school, despite no teaching of business during my education I suppose I realised I had a knack for entrepreneurialism.
So where did your idea for The Bizarre originate from?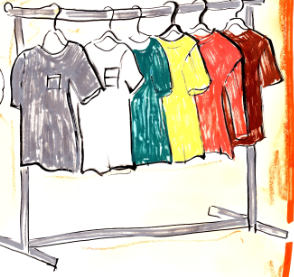 I started Lancaster in 2011 doing a creative arts degree and after an admittedly pretty lazy first year, at the start of second year I looked at my timetable and I had six contact hours so I needed to get a job otherwise I was going to become a stereotypical lazy student so I thought that I'd start my own project where I could potentially earn a small income. The original idea was to start a tie-dye t-shirt company. My friend at school was doing something similar at his university and I thought maybe I could do it better, so with his blessing and contacts I went forward and did my version of what he was doing.
And the rest is history, as they say! What support did you receive in those early days?
It feels a bit of a cliché, but being a sole business owner, having the chance to speak to others in the industry and get their advice, hear their stories and let them vent at you isn't just a great way to improve your business but it's good to have contacts and a support network. LUSU gave me a grant of around £500 to buy some new equipment, I had access to a lawyer and accountant for free and most importantly they put me in touch with the Enterprise Team. They invited me to seminars and lectures discussing many aspects of running a business; without a doubt that's helped me shape my business into something even better and I use many of the practices still.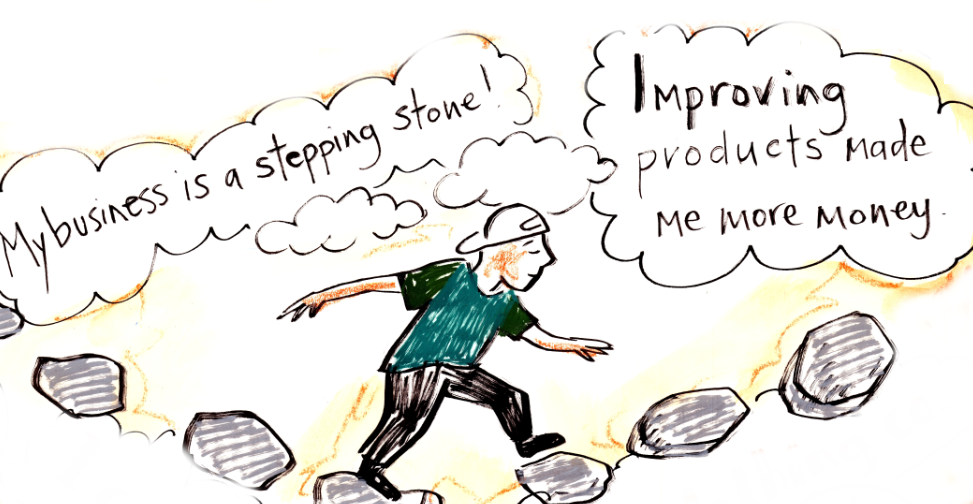 Do you wish you'd studied a business related degree?
It's funny, people ask if I regret doing my degree as I'm not really doing anything related to it, but because of my degree in Creative Writing I can product descriptions, I can create great content, and I've got the confidence from the theatre and performing aspect of it because running a shop and being at the till can quite performative to get a sale. I'm really happy with how it is; I've not sat back and thought I should have done a business degree, because I enjoyed learning about business in my own time.
Where are you now?
I'm currently finalising our first UK stockist as well as two stores in Amsterdam and Miami which was achieved solely through social media but that is something which I could talk hours about and there's not even any point mentioning it now! It surprises people that when I started Bizarre I never saw it as a long term thing and I always said it was for a couple of years. My priorities haven't changed, it was and is never about the money, I pay myself the absolute minimum to get by. I do it because I love the freedom and to meet other like-minded entrepreneurs, I'm so happy with myself at the moment and I still love what I'm doing.
You can view Damian's LinkedIn profile here.
---
For more inspiration and stories of success and failure, return to the Startup Stories gallery.
You can also;
Search Inspire Me for news and articles from current students who are making things happen for themselves.
Sign up to the newsletter here to keep up to date with enterprise at Lancaster.
Get in touch and find out what we have to offer to support students, staff and alumni.
If you're a Lancaster alumnus with a story to share, or if you would like to express an interest in mentoring an entrepreneurial student, let us know here.