View Jan's full illustration here, and hear her story below:
"My journey has gone in different directions than I anticipated that it would. It's about being open to that and trusting that you're on the right path."
Dr Jan Goss, The Mindfulness Doctor
Graduate College, PhD Religious Studies,  2013
Dr Jan Goss didn't know where her journey would take her when she sold her restaurant and returned to University to study photography. What she thought would be a three year experience became a twelve year journey leading her to become the "Mindfulness Doctor", using her passion for helping people in difficult situations to make a difference.
 You came back to University to study photography; how did you end up doing a PhD in Religious Studies?
I was 40 when I got back into education. I didn't really know what I wanted to do and had no idea where it was going to lead me; I thought three years without being paid and going back and enjoying myself seemed quite an indulgence! From 2000 to 2012 I did my photography degree, wrote about about photography and therapeutic process and then I did my Master's degree and I wrote about creativity and spirituality. Before I started my PhD someone gave me a magazine article about mindfulness and so my PhD became about that. I'd already done a lot of work in mental health, and when I came to do my PhD I decided I wanted to work more with wellbeing. It seemed to me that there was plenty of help for people in dire situations, but for the majority of people struggling on a day to day basis with stress, it seemed like there was nothing much happening to support those people.  Doing a PhD for me was very much not about becoming an academic, it was about getting clear about what I do and making a niche for myself.
So how did you go about becoming the Mindfulness Doctor?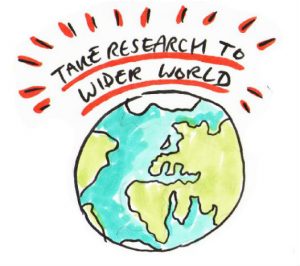 I have always been self employed; I used to own a restaurant and I had previously been in business to make money, not very successfully really, and then when I finished my PhD I decided to go back into self employment and it was really about doing good in the world. I went to a bootcamp here at Lancaster that the FASS Enterprise Centre had organised and I realised that there were a lot of people doing PhDs and postgraduate research who weren't necessarily interested in academia, and that there was a network of support at the University for people like me. Through that I found out about all different sorts of research and funding and I applied for a Knowledge Exchange grant which seemed like the perfect fit for me. I applied for that and was awarded £3000 and that enabled me to run more of the workshops that I had been doing and make connections with people that I'm still in touch with now. I also applied for funding from UnLtd which was for social enterprises and I had money from them as well. I had really great support through FASS and the University and that's still ongoing.
Along the way things have happened but I don't see them as failures and I've been quite flexible; I guess that is the mindfulness skills and just being able to go with the flow and noticing when some doors are opening and some are closing, and responding accordingly.
What advice would you give to a PhD candidate, or anyone in fact, looking to develop a business?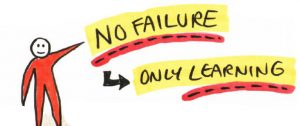 I would say, trust what your heart says. If there's something you feel passionate about and you feel that's the direction you want to go in then keep hold of that. Over time what I do has changed but I've remained true to what I believe and retained that integrity and authenticity in following what's important to me. If you're doing research there's usually a passion there so there's a big cross over in even going through the PhD process and the tenacity that takes, and the willingness to work hard and having a set back and keep going on and being able to motivate yourself. That's really fundamental for working for yourself too.
So what's next for you?
At the moment I'm at a bit of a crossroads. I'm undertaking some coaching training, and some leadership coaching training. I've been working a lot with people with anxiety and I do quite a bit of corporate work and I work with private clients, I give talks, run retreats, run courses. Things have changed in the five years since I finished my PhD but all the time I've been getting clear about my process and where I'm going with that, what I'm doing. My values and what I've set out to do have really remained at the centre of that.

Find out more about mindfulness and the Mindfulness Doctor here. Connect with Jan on LinkedIn here.
---
For more inspiration and stories of success and failure, return to the Startup Stories gallery.
You can also:
Search Inspire Me for news and articles from current students who are making things happen for themselves.
Sign up to the newsletter here to keep up to date with enterprise at Lancaster.
Get in touch and find out what we have to offer to support students, staff and alumni.
If you're a Lancaster alumnus with a story to share, or if you would like to express an interest in mentoring an entrepreneurial student, let us know here.