You can listen to Helen's story by clicking below
'I've ended up in a job that I absolutely love and I don't think I would have got there if I hadn't of done all the rest of it.'
Helen Loftus, Critical Transition
Furness College, BSc Hons Physics, 2003
Despite her degree in Physics, a passion for sport, fitness and personal training led Helen to start up her own successful personal training business with contracts with every major fitness operator in Leeds, as well as being the strength and conditioning coach for Leeds City Swim Team. Helen credits setting up the business as being the pivot to enable her to change career direction.  She is now the Sports Campus Director at Leeds University.
 What motivated you to start your own thing?
I was at a point in my career where I thought, Do I stay, do I keep battling, do I keep trying to hit the sales targets that are being set by this American company that I'm trying to work for, or do I just take the leap and go for it and work for myself?'  I was getting no joy from it! I wish that I'd made that jump a lot earlier than I did.  I was finally forced into a position, forced into a place where I had to make a decision. I really wish that I'd just done it so much earlier than I did.  One of the reasons I started to think it was possible was basically I was looking at people I was contracting in to work for me. They were having a great time; their business was working for themselves, they were controlling the hours they worked, they chose the clients they wanted to work with, they worked as much as they wanted and as little as they wanted and they had as many holidays as they wanted. I thought to myself, 'I really want that!'.  So I moved to Leeds and set up my own business.
How hard did you work to begin with?
I used to cycle round every single fitness facility in Leeds basically handing out my CV trying to get my name out to people, trying to get clients to see me, and basically I had to make myself available 24/7 to work with anybody that would employ me at the time.  So that bit of the hard work and just going for it, and going and going…I can completely relate to because that's the only way that I managed to set up what was ended up being a really successful business.  I experienced quite low points because I was up at 4 o'clock in the morning, going to bed at 10 o'clock at night, cycling everywhere. It lasted for probably about three to six months, and then somehow, overnight I started winning contracts in every major fitness club in Leeds. I had clients just phoning me up, and I couldn't fit them in!
Did you borrow any money to start up?
There's a tonne of people who if you've got a good idea will give you money, at a price. I've chosen to grow my business with my own money and if you can do that you should because there's nothing more self-fulfilling than being in charge of your own business.
Where does your time at Lancaster fit in?
I was heavily involved with my college and LUSU, I worked in Furness Bar and LUSU as a student, was a student officer and later a sabbatical officer. Doing all this alongside my degree taught me some vital time management skills but also the benefit of networking and having two income streams. After graduating I went on to work in LUSU as the Student Development Co-ordinator which ended up being my lead into eventually working in sport.
How has failure taught you along the way?
Income isn't income until it is banked! I was too trustworthy at the beginning and gave away a lot of my Personal Training services on the basis I would be paid if the clients liked the experience. I changed this approach very quickly to ensure I was building up an income and not living on good will and fresh air.
What do you hope aspiring entrepreneurs might take away from your story?
The confidence to go for it and take every opportunity they can. I loved working for myself and would hope that the students will see how great the potential is if they have the confidence and drive to go out there and do it.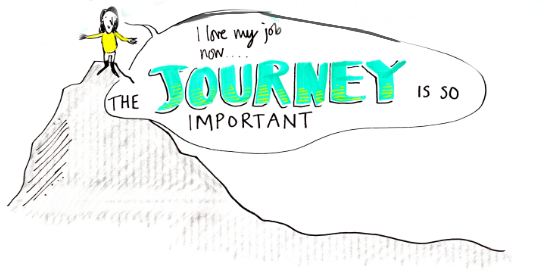 You can see Helen's LinkedIn profile by clicking the link here.
---
For more inspiration and stories of success and failure, return to the Startup Stories gallery.
You can also;
Search Inspire Me for news and articles from current students who are making things happen for themselves.
Sign up to the newsletter here to keep up to date with enterprise at Lancaster.
Get in touch and find out what we have to offer to support students, staff and alumni.
If you're a Lancaster alumnus with a story to share, or if you would like to express an interest in mentoring an entrepreneurial student, let us know here.