You can listen to Ian's story by clicking below
'You need to create your own opportunities. It's all about networking.'
Ian Nelson, Adlib
Bowland College, PhD Biological Science, 1993
Ian Nelson is a former Lancaster student who has travelled the world with rock band Placebo and now works with the likes of Ed Sheeran, David Guetta and Ellie Goulding as a sound engineer. From a PhD in Biological Science to a  successful career in the music industry, Ian's career is a great example of how things develop organically around your aptitudes and passions.
So you studied a PhD in Biological Sciences at Lancaster and ended up working in a very different field. How did that happen?
I'd always kind of been interested in the music and the technology side of music. I was a guitar player when I was a kid and when I was in a band I was the only bloke who actually knew how to plug the speakers in. Following a meeting at a local record company that we used to rent speakers from, literally one Saturday morning this chap phoned me and said, 'I've been let down this afternoon, could you give us a hand with a show that I've got on?' That really was the first day of my career because I did that one show with him and just thought, 'I absolutely love this, this is fantastic!'  So after ten years at university doing a degree, a PhD and three years as a postdoc… the conversation with my mother when I said I want to be a roadie… that went well!
What's been the highlight of your career?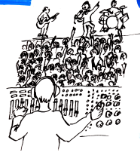 The first time I mixed a band in front of 80,000 people. I did one of the big festivals; that's unbelievably scary but when it all goes great and it's all fine and everybody's happy at the end of it…the sense of achievement to have gone from doing a gig in this room [Bowland Bar] to being in Wembley in front of 90,000 people, well that's a real sense of achievement for me.  It was memorable because it was the first time that my dad had seen what I did for a living and he was in the audience in the stadium. He phoned me the next day and he said, 'Now I understand what you do, and I understand why you left science behind.' and he said, 'Even I was sat in the audience just getting really excited knowing that you were doing what I was listening to.'
How important is social media in staying relevant in the music industry?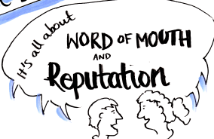 I've only just recently joined LinkedIn actually, it's something that I really don't use very much but it has been quite a useful tool because doing what I do it's all about word of mouth and reputation and suddenly you have this network; it's all people that you know in our industry and everybody knows everybody else you know and that's where your reputation comes from really.
If I were starting up now, I'd definitely use Facebook and Twitter. The amount of business that we get just through posting pictures of what we do on Facebook; we've actually got the company record for the amount of re-tweets.
Do you believe that people need to be in the right place of the right time, or is it about making the most out of the opportunities that you're given?

It's all about networking. The reason that I got asked to do bigger and better jobs from time to time was because we developed relationships with people and we would be recommended by crew from other organisations. It can be as easy as that, but I think, 'Make yourself a pain in the neck, continually phone people and keep pursuing the opportunities to make stuff happen.'
You can see Ian's LinkedIn profile by clicking the link here.
---
For more inspiration and stories of success and failure, return to the Startup Stories gallery.
You can also;
Search Inspire Me for news and articles from current students who are making things happen for themselves.
Sign up to the newsletter here to keep up to date with enterprise at Lancaster.
Get in touch and find out what we have to offer to support students, staff and alumni.
If you're a Lancaster alumnus with a story to share, or if you would like to express an interest in mentoring an entrepreneurial student, let us know here.