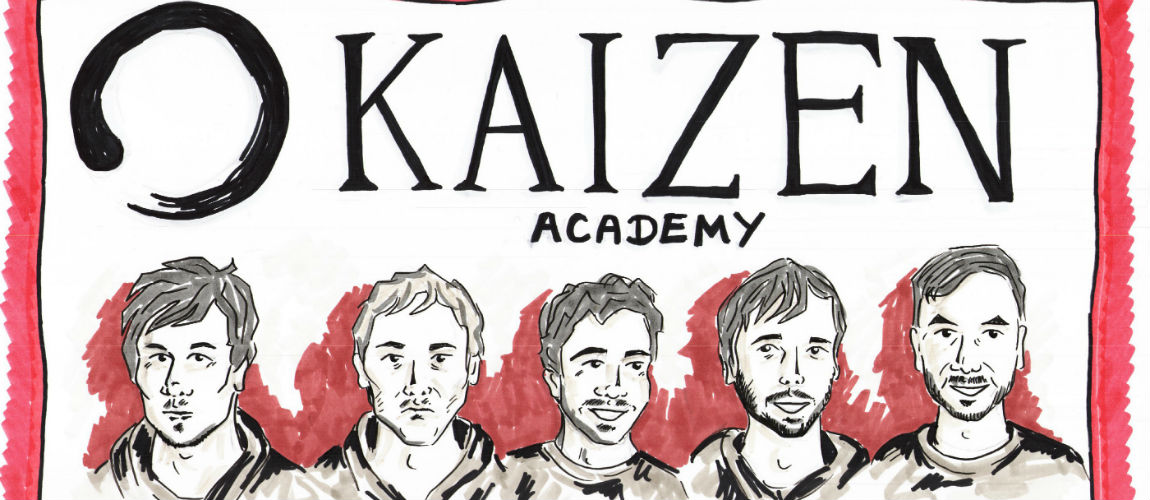 "Kaizen is a Japanese manufacturing philosophy. It means continuous improvement and getting 1% better every day."
Ze Macedo, Lonsdale College, Politics Philosophy & Economics, 2017
Adam Gregory, Graduate College, MA Human Resource & Knowledge Management, 2008
Kieran O'Brien, Graduate College, MA Religious Studies, 2010
Ze, Adam and Kieran run local martial arts business, Kaizen Academy. Having just reached full capacity for adult members, come third in a national University Entrepreneurs competition, won European championship titles (Kieran and Adam), a Duke of York Young Entrepreneur Award (Ze) and been shortlisted for the Santander Universities Entrepreneurship Awards 2017, it's been a busy year for the kickboxing entrepreneurs. In between teaching and competitions, they took the time to share their startup story at the LU Community Day in May 2017 where the audience were treated to a demo of some live action martial arts…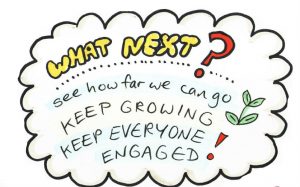 What does Kaizen mean? How did you come up with the name?
Our business partner came up with actually. Kaizen means continuous improvement and it's a Japanese manufacturing philosophy from the Second World War. The idea is that everyone contributes to the manufacturing process, so it's a flat system with no hierarchy. We chose Academy because of its roots in classical Greek approach to teaching and learning. It also means moving towards that 1% improvement every day.
So, what made you decide to turn your passion into a business?
[Ze] I had trained in martial arts for a while back in Portugal before I met the others and even though I consider myself an intelligent person I never approach martial arts in an intelligent way. These guys [Kieran and Adam] are clever guys with degrees and lots of bits of paper that says they're smart; they took a completely different approach to martial arts which was much more about the strategy and history, which I'd never seen before. I thought if it was presented in this different way it would appeal to a much wider audience than it currently does.
[Adam] When I went to learn martial arts, most of the schools were very hierarchical and a lot of it was about ego. They were very limited in their approach to learning and
that slowed everyone down and stagnated the progress. I'd always wanted to get better; for me it was about the game and that improvement and I felt that could be open to anyone.

View the full illustration and find out more about Kaizen and the work that they do following the links and stories below:
Kaizen Academy web page / Facebook page / Enterprise Directory page / Ze Macedo LinkedIn / Kieran O'Brien LinkedIn
University Entrepreneurs Challenge Success
Ze Macedo wins Duke of York Young Entrepreneur Award
---
For more inspiration and stories of success and failure, return to the Startup Stories gallery.
You can also:
Search Inspire Me for news and articles from current students who are making things happen for themselves.
Sign up to the newsletter here to keep up to date with enterprise at Lancaster.
Get in touch and find out what we have to offer to support students, staff and alumni.
If you're a Lancaster alumnus with a story to share, or if you would like to express an interest in mentoring an entrepreneurial student, let us know here