'The harder you work the luckier you get.'
Lucy James, Quarsh
Furness College, BA Hons Modern Languages, 1998
If HR and recruitment is your thing Lucy James is someone worth learning from. In her story Lucy shares how 15 years of experience and a deep understanding of the recruitment industry enabled her to start her own fast growing recruitment company, Quarsh.
Did you take part in anything entrepreneurial during your time in Lancaster?
I set up a society in my second year which is now long defunct. We were given the princely sum of seven pounds for our termly grant and so we pretty quickly had to turn that into more money. We did it by actually having an event at Cartmel JCR and selling everybody raffle tickets for a quid. It was amazing; we made something like £700 that night, which meant we could invest that into other stuff. Where that's relevant is that that was my very first business essentially and by the end of the year we had a profit. It was run very much as a business with profit in mind, seven quid didn't even buy us a CD!
What did you do after you graduated in 1998?
I did what most people did and went into work. In around 2000 I was made redundant four times in a year which was a hell of a blow and I had to go from job to job.  The fourth time it happened I thought, "Sod this for a lark" and went off travelling instead. I learned how to be a scuba instructor and did that for two years. I taught in lots of different places around the world and ran a scuba centre in Nicaragua and another one in Jamaica and that was great fun. When I came back to the UK, I got into recruitment and spent a couple of years being a head hunter, learning the trade and eventually set up my own business.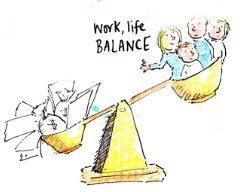 It sounds like your career has had so many chapters! What do you enjoy about working for yourself?
I can't imagine an environment in which I would have as much control over my day to day life as I have now. On the flip side of that, you don't really ever switch off. You don't ever stop working. If you do spend a day basically just messing around, you have to spend another day making up for it. It's bloody hard work and some months you may not get paid, and other months you may get paid double, but you can balance that against the real work life balance.
Resilience is key then?
There's been many times when we could have given up, but it's about finding workarounds I think and looking at ways we can get out of today's problem and not necessarily think about the year long problem or the five year problem but what are we going to do to get out of today's problem.  And moving on from that.
You can see Lucy's  LinkedIn profile by clicking the link here.
---
For more inspiration and stories of success and failure, return to the Startup Stories gallery.
You can also;
Search Inspire Me for news and articles from current students who are making things happen for themselves.
Sign up to the newsletter here to keep up to date with enterprise at Lancaster.
Get in touch and find out what we have to offer to support students, staff and alumni.
If you're a Lancaster alumnus with a story to share, or if you would like to express an interest in mentoring an entrepreneurial student, let us know here.