---
International Year of Statistics
Tue 01 January - Tue 31 December 2013
Lancaster University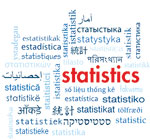 Lancaster University has joined other leading statistical societies to celebrate 2013 as the International Year of Statistics, also known as Statistics 2013. The purpose of the International Year of Statistics is to promote the importance of Statistics to the broader scientific community, business and government data users, the media, policy makers, employers, students and the general public.
The goals of Statistics 2013 include:
increasing public awareness of the power and impact of Statistics on all aspects of society;
nurturing Statistics as a profession, especially among young people;
promoting creativity and development in the sciences of Probability and Statistics.
The Statistics 2013 website has now been launched (http://www.statistics2013.org), and contains information on which organisations are participating, some of the planned activities and the Steering Committee. The website will be the primary source of information, and is being continually updated and new features added to it.
More than a number Public Lectures
More than a number is a series of public lectures throughout 2013 in celebration of the international year of statistics. A series of statisticians from the department will be talking about the exciting work that they do and how it relates to daily life.
From the approval of medicine, to fighting the spread of disease, from designing flood defences to harnessing renewable energy, we will delve into how a knowledge of statistics reveals the solution to many issues.
The first part of the series runs from February 13 to April 24 with the second part running from September 25 to November 13 - details below. You can find out more information about each talk and how to register for free tickets below.
To find about more about statistics visit the international year of statistics web page: www.statistics2013.org
Other Departmental Contributions to the International Year of Statistics
In addition to the More than a number series, the department is getting involved in a variety of ways, some of which are posted below.