---
RSS Local Group: Statistics in Society
Thursday 04 July 2013, 1400-1645
A54, Postgraduate Statistics Centre Lecture Theatre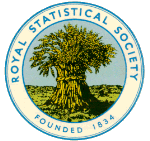 This afternoon meeting is aimed at A-level students and their teachers. Talks will focus on the application of statistics in different areas of society and approaches to visualising complex datasets. We are pleased to welcome three speakers to this event: James Nicholson (SMART Centre, Durham University), Toby Johnson (GlaxoSmithKline) and Mark Latham (Decision Technology).
We look forward to seeing you here in Lancaster. There is no need to register but if you have any queries please contact the meeting organiser, Lisa Hampson.
Schedule:
14:00-14:45: James Nicholson, "Making sense of a multivariate world"
14:45-15:30: Toby Johnson, "The use of statistics in the pharmaceutical industry"
15:30-16:00: Tea
16:00-16:45: Mark Latham, "Using (useful) statistics in football"
For more information including abstracts, please see the event website.