---
More than a number: Renewable Energy - How statistics can help mitigate intermittent generation
Dr Rebecca Killick, Department of Mathematics and Statistics, Lancaster University
Wednesday 13 November 2013, 1900-2000
Clitheroe Royal Grammar School, York Road Site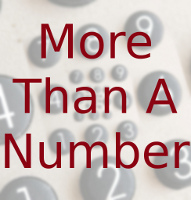 The traditional oil, gas and nuclear energy system is well understood from a statistics point of view. National Grid operators are very good at predicting demand and this can be matched to production of energy through oil, gas and nuclear power plants fairly well.
However, when we add larger and larger amounts of renewable energy into the mix the traditional approaches fail us. The energy production reliability we had in the past is no longer there - we can't tell the wind to blow or the sun to shine when we need it to. This uncertainty is changing the energy industry completely.
This talk will demonstrate how the traditional methods of predicting energy production would lead to widespread blackouts and times of oversupply. Following this we will explore some new ideas from statistics that can help avoid this problem and aid the increase of renewable energy to the grid.
Register for your free tickets for this talk at http://lancastermathsandstats.eventbrite.co.uk/
More than a number
More than a number is a series of public lectures throughout 2013 in celebration of the international year of statistics. A series of statisticians from the department will be talking about the exciting work that they do and how it relates to daily life.
From the approval of medicine, to fighting the spread of disease, from designing flood defences to harnessing renewable energy, we will delve into how a knowledge of statistics reveals the solution to many issues.
Videos of past talks are available via our YouTube channel.
To find about more about statistics visit the International Year of Statistics web page: www.statistics2013.org