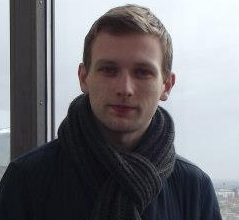 Michael Regan
Research Student, Associate Lecturer
County College
Lancaster University
Bailrigg
Lancaster
United Kingdom
LA1 4YD

Email: Email Hidden

My research focuses on the relationships between writers, texts, and readers. I am interested in the nature of textuality and the production of meaning in literary texts, and am currently working on the writings of Roland Barthes and other modern French philosophy and literary critics/theorists.
Profile
I completed my BA and MA degrees at Lancaster University, and currently hold a fee-waiver bursary from the Faculty of Arts and Social Sciences for my PhD project.
Current Teaching
I currently teach the Part I English Literature course ENGL100.