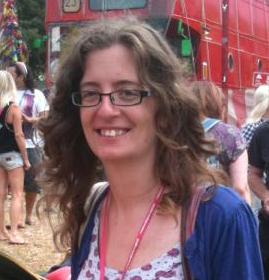 Rachel Elizabeth Holland
Research Student
County College
Lancaster University
Bailrigg
Lancaster
United Kingdom
LA1 4YD

I am currently completing my PhD which focusses on interactions between science and humanities culture in contemporary fiction. I am arguing that a recent resurgence in interest in objectivity and the material world in Western literature is coinciding with a broader cultural and intellectual trend characterised by the prioritising and adoption of a certain version of scientific discourse.
I am also interested in critical theory and philosophy, new directions in 'post-theory' fiction, and the representation of consciousness in the novel.
Additional Information
I am a member of The Northern Theory School, a new interdisciplinary network gathering together researchers at northern universities who work in the field of critical and cultural theory.
I am an editor of The Luminary, an online, peer reviewed postgraduate journal based in the Department of English and Creative Writing. The Luminary accepts submissions from postgraduates working in a number of areas and on a range of topics.