The New Interaction Order People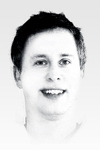 Christopher Boyko is a Senior Research Associate in ImaginationLancaster. His research interests include sustainability, regeneration, decision-making processes, urban design, public space, environmental psychology, wellbeing, (qualitative) methods and urban tourism. As part of the 'New Interaction Order' project, Chris is interested in the macro-level patterns and rhythms of individual and collective behaviour in urban spaces, He also wishes to explore how technology in urban spaces—whether personal, embedded or ambient—has influenced the ways in which people interact with and use space. More...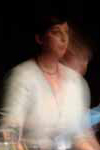 Monika Buscher is Senior Lecturer in Sociology at Lancaster University and part of ImaginationLancaster through her role as director of the Mobilities.lab Lancaster. Her ethnographic research explores the creativity of everyday practices, mobile ways of life and societal implications. More...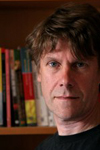 Tim Dant is Head of the Sociology Department at Lancaster University. He is interested in material interaction, material civilization, consumption, everyday technology and embodied practices with objects including cars and bicycles. He has a continuing interest in critical social theory and modern French social theory including the work of Henri Lefebvre, Jean Baudrillard and Pierre Bourdieu. More recently he has been researching the theme of the morality of ordinary life in relation to new and old media. More...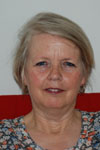 Jill Ebrey The focus of my research at present is that of everyday life in the city as lived in both public and private spaces. During the course of my doctoral research looking at the spatio temporalities of the weekend in Manchester and Salford, it became clear that although many researchers had evidenced the weekend in the course of other research, few had focussed on it specifically. Upon meeting with colleagues from the University of Porto in 2010, we decided to form The Weekend Project, a pan-European research group dedicated to furthering the study of Saturdays and Sundays.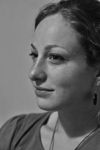 Pauline Feron is an Intern with New Interaction Order Project. She studied at the University of Liege, Belgium. She has carried out empirical research with the project, undertaken literature review and she is co-organising our workshop 'New interaction orders, new mobile publics?'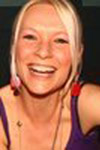 Karenza Moore is Lecturer in the Criminology Department at Lancaster University. Her research interests include polydrug use, specifically in clubbing contexts, young people and UK/global club cultures, ketamine, GHB/GBL use, harm reduction in clubs and at 'chill-outs' (post-club spaces), and the policing of pleasure and the criminalisation of intoxication. Karenza has also written about 'spirituality' in relation to trance clubbing, about clubbers' use of mobile technologies to manage their drug experience, and about young people's 'commitment to clubbing' creating 'revolutions of everyday life'.
Karenza is Reviews Editor and board member of Dancecult: International Journal of Electronic Dance Music Cultures and co-founded www.clubbingresearch.com, an EDM club and club drug research portal. As part of the 'New Interaction Order' project, Karenza is particularly interested in the ways in which (illicit) drugs as 'technologies' are consumed and experienced within various spaces in the night-time economy (including how they shape micro-level interactions). More...

Jen Southern is an artist and PhD student in the Department of Sociology at Lancaster. I am interested in the role that physical movement plays in the development of locative, pervasive and mobile media. It seems obvious that mobile media involves movement and yet it is sometimes so obvious as to become invisible. I came to Lancaster University after 15 years as a practicing artist and lecturer. As an artist I've collaborated with Canadian artists Jen Hamilton and Chris St Amand for the past 6 years, working primarily with gps and physical installations. We have also worked with industry developing collaborative mobile mapping and drawing applications. This is our website www.satellitebureau.net. I'm interested in the intersection of the social and artistic uses of locative and mobile media, and how the practices of art and sociology can inform one another, both conceptually and methodologically. More...