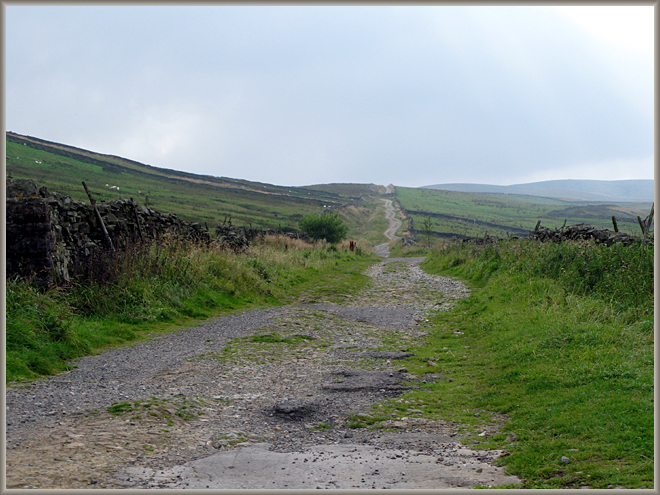 Cam High Road, Roman Road from Bainbridge to Ingleton
The road goes from the Roman fort at Bainbridge to Ingleton, climbing steeply along the side of Wether Fell. In Fox's time it was the main route across to Ribblehead at Gearstones, where there was a cattle market. From Gearstones another drove road led over to the head of Dentdale, suggesting a possible route for Fox to 'go into Dent'. In 1751 it became part of the turnpike road from Richmond to Lancaster, only losing this role when Hawes took over from Askrigg as the major market town, and the new turnpike (now the B6255) was built in 1795 up Widdale.
This photo was taken about two miles from Bainbridge at the crossing with Crag Side Road, which leads to Countersett.