Contact Us
General enquiries can be made to the Faculty or to its Divisions directly. Admissions related enquiries should be made to the Divisions, or for postgraduate study via the Lancaster University Postgraduate system.
By post
Faculty of Health and Medicine,
Furness College,
Lancaster University,
Lancaster, LA1 4YG,
United Kingdom
By phone
Generic general office
+44 (0)1524 593169
Biomedical and Life Sciences
+44 (0)1524 593763
CETAD
+44 (0)1524 593318
Health Research
+44 (0)1524 592127
Medical School
+44 (0)1524 594547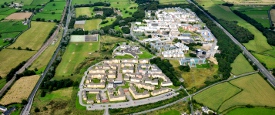 Maps and directions to Lancaster University.
Staff list and contact information for key individuals within the Faculty.
People