Business at Lancaster Environment Centre
Lancaster Environment Centre undertakes a wide range of projects in partnership with business and industry with great value to be gained by access and association to one of the largest centres for environmental research in Europe.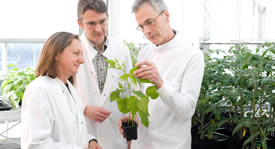 Work together with our leading research staff and benefit from the pioneering pieces of research they are contributing to solve the challenges facing the environment.
We successfully place students from all LEC degree schemes into organisations each year, ranging from regional SMEs to International Corporations.
Gain access to state of the art of research facilities and benefit from the collaborations made with academics, leading research staff, students and strong business links.