Floating Solar Workshop
Date: Tuesday 1 May 2018, 11:30am to 4:30pm
Venue: The Work Foundation, London, SW1H 0AD
Open to: Postgraduates, Public, Staff
Registration: Free to attend - registration required
Speakers: Dr Alona Armstrong, Dr Ian Jones, Dr Trevor Page
Event Details
Floating solar developments are increasing rapidly, with a doubling of output capacity between 2016 and 2017 in the top 10 global plants. Resolving technological, environmental and health and safety concerns and identifying additional potential benefits of floating solar is critical to unlock the potential of this means of electricity generation.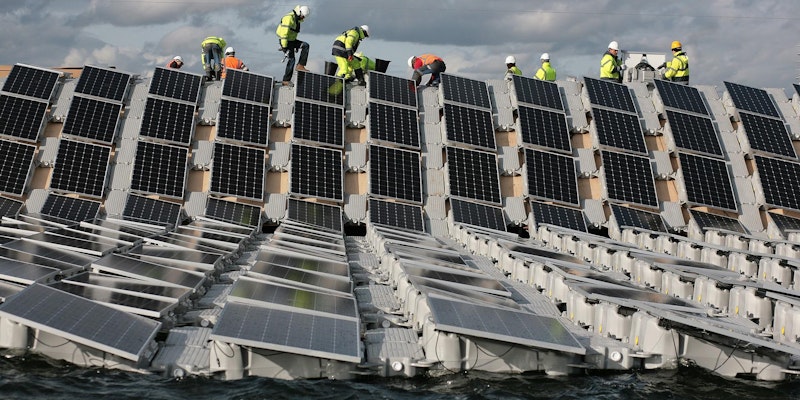 This workshop will present the current understanding on floating solar, drawing on stakeholder and academic expertise. This workshop will provide focus group based discussions to establish the positive implications of floating solar while also providing an opportunity for participants to discuss potential concerns. This knowledge will be used to orientate future research and development of this new technology and build a network of relevant interested parties.

The workshop is jointly organised by Lancaster University and The Centre for Ecology and Hydrology (CEH).
The workshop is open to all, but places are limited. Please sign up via our Eventbrite page by 20th April.

Contact Details
Add to my calendar