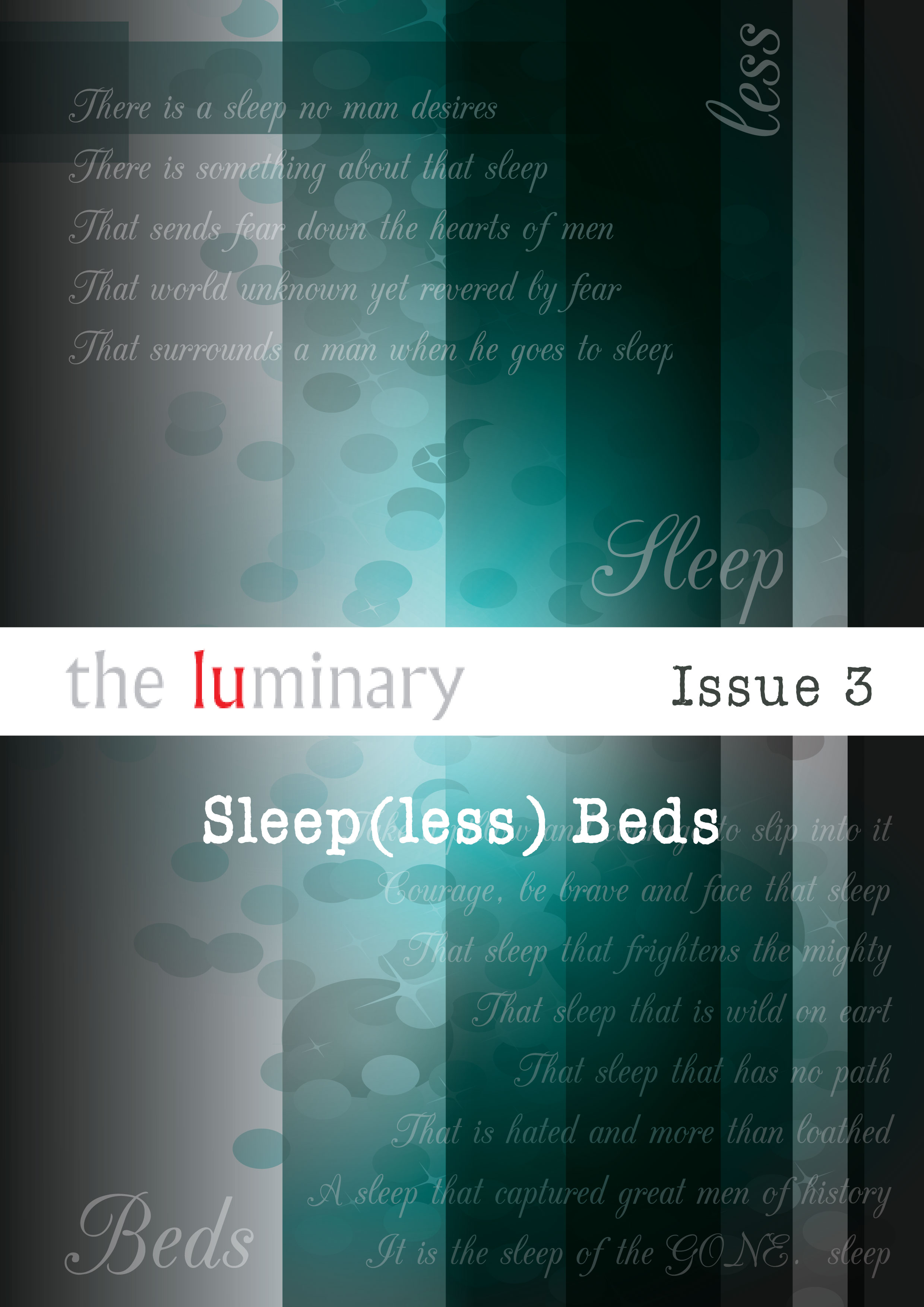 The Luminary is the online post-graduate journal, based at Lancaster University's Department of English and Creative Writing. Our aim is to provide a forum through which post-graduates, from any institution, can share their current research, make connections with other researchers and gain publications.
Although this journal is linked to the Department of English and Creative Writing, we aren't limited to publishing papers within those disciplines. We welcome submissions from language studies, linguistics, cultural studies, film studies, sociology, humanities subjects, the arts, and inter-disciplinary research students among others. Each semester we look for submissions based on a new theme, and aim to publish a wide variety of papers on a diverse range of topics, texts and theoretical perspectives.
We also encourage post-graduate students from any institution to submit a paper, as one of our aims is to make links between post-graduate communities from across departments and disciplines. To find out more about how to submit a paper, please visit our 'submissions' page. If you would like to contact us with any questions, email us at: luminary@lancaster.ac.uk.
NEWS:
See the CFP for the forthcoming issue, 'Hidden Voices', here. Deadline for submissions to issue 4 is 28th February, 2014.
Representations and meanings of the bed / bedroom space in history, the arts, society, culture, philosophy. Follow the links to issue 3 in our archive, or click on the cover art left to begin reading.
Interview with Distinguished Professor of English Literature, Terry Eagleton
Terry Eagleton is Distinguished Professor of English Literature at Lancaster, and on his Lent Term visit he agreed to give an interview to The Luminary. Rachel Holland and Chloe Buckley posed questions based on issues raised by his most recent book, The Event of Literature, published this year by Yale University Press. In The Event of Literature Eagleton attempts to develop a theory that can account for what we mean when we discuss texts in terms of them being 'literary' – a question that, for him, was left unsatisfactorily resolved with the decline of 'high' theory in the late 1980s. Read more...