ITMOC news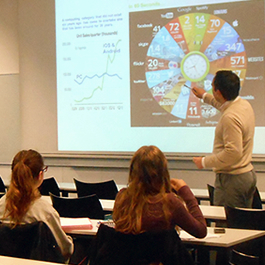 02/12/14
26/07/13
ITMOC students and alumni connect in London
Over 40 alumni and students of the MSc ITMOC met for an evening of networking at the Royal Society of the Arts in central London on 27 June 2013. The event was part of a three-day Study Tour to London for current students.
26/06/13
26/06/13
ITMOC Study Tour to Level 39
Swetha Abrabram, a student on the ITMOC programme, reports on the ITMOC Study Tour to London and the company visit to Level 39.
26/06/13