Dr Bela Bonita Chatterjee
Dr Chatterjee has been at Lancaster since 2001, and has particular research interests in socio-legal studies, cyberculture/cyberstudies and law; gender, sexuality and the law, in particular issues relating to sexual expression/pornography/obscenity (most recently quoted on this topic in the Times Higher Education Supplement (2007) - see publications page for more details). She has previously been involved in Ph.D supervision and would welcome expressions of interest from potential doctoral supervisees who have an interest in these areas.
She is the former chair and webmistress of the British Association for Canadian Studies, Legal Studies Association, (2001-09)being an elected member of the Council of the British Association of Canadian Studies from 2003-6. She is also a member of the management board of the Centre for Law and Society at Lancaster University. She is also a Registered Independent Expert with the European Commission in relation to the eContentplus and Safer Internet plus Programmes.
Dr Chatterjee is the current Director of Studies (LL.B) at the Law School, and has taught on a number of core and optional modules, at Undergraduate and Masters Level. She has been awarded a Sir Alistair Pilkington Prize (2006) for her course design on Law 302, Sexualities and the Law, in particular for her focus on promoting equality in the teaching and learning environment. This course has also been used as a basis for a UKCLE study on best practice in online teaching and learning.
Site updated Feb 2010
Please follow the named links for more details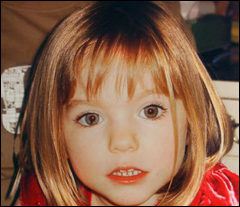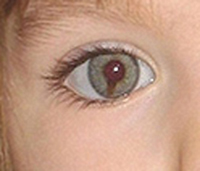 This girl has gone missing whilst on holiday in Portugal. Have you seen her? If so go to http://www.findmadeleine.com/