Undergraduate Study
Our courses are designed to challenge and inspire you, opening your eyes to the possibilities that new communication technologies make available.
Facilities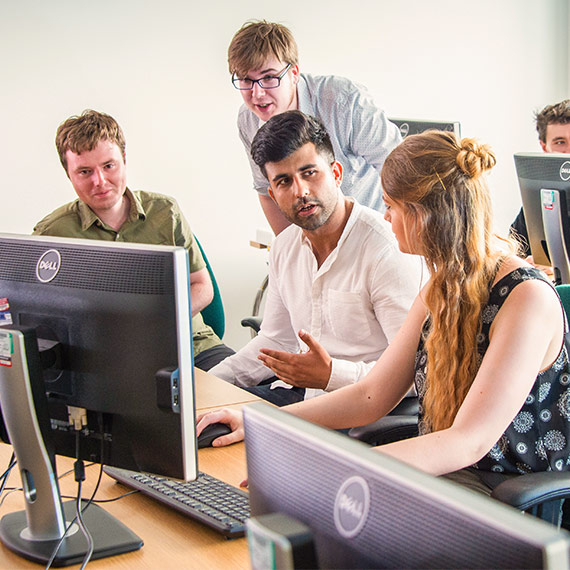 Collaborations with leading international companies, industry placements and projects, 24-hour access to five dedicated undergraduate labs, 10 Gbps external internet capacity, open access to our 96 processor cluster, and more.
Study Abroad
Want to add an international experience to your degree? A study abroad route is available with a technical curriculum identical to our BSc Hons Computer Science degree, but taking equivalent second-year courses at one of our world-class partner institutions.
Careers and Employability
Our undergraduate and postgraduate degree programmes equip you with the skills and knowledge that make you highly sought after by future employers. 89% of our graduates are in employment or further study 6 months after graduation according to the 2017 Guardian University Guide.
Open Days and Visit Days
Thinking of applying? Visit our campus and see our world-class facilities on one of our many Open Days.
How to Apply
Find your way through the application system and join one of the UK's top ten universities.
Fees and Funding
We understand that going to university is a big decision, so we've made it easier to find the information most relevant to you.