Borne Recharge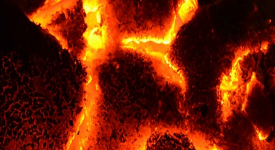 The Organisation
Borne Recharge is a French company situated in the Observatoire Arrondissement area of Paris. The company have taken a new approach to battery charging points for electric and hybrid vehicles by offering simple solution for charging points in shared spaces, such as for tenants of apartment buildings or in shared office accommodation.
The Challenge
Borne Recharge wanted to assess what the market would be for such devices in shared parking facilities in the UK and was, therefore, eager to collaborate through partnerships in the UK.
Skills Sought
Market research
Knowledge of interpreting and reporting on data
Report writing
The Solution
An alumna student, Sharon Crane (MEng Mechanical Engineering), from Lancaster University, carried out a five week industry placement with the company. Business development managers from Lancaster University and Paris Region Enterprises, introduced Sharon to John Honoŕe, CEO of Borne Recharge. The business development managers supported Sharon whilst she carried out her placement and helped to develop the scope of the project.
After initially visiting the Borne Recharge headquarters in Paris, Sharon gained an understanding of the company's objectives and their development aims to expand distribution of their products and services to the UK. Sharon's role was to analyse the UK market to determine whether or not there was a place for Borne Recharge products in the UK. This involved a comprehensive study of UK government policies; compliance regulations; grants; how competitors were establishing their businesses within that framework; and sourcing statistics that supported, dispelled and raised new possibilities for Borne Recharge products.
Cost‌
This transnational student placement was supported through KARIM. KARIM, the Knowledge Acceleration and Responsible Innovation Meta-network, is a project funded by the European Union. The aim of this project was to build a network for SME's, University partners and other 'innovation actors' across NW Europe and by so doing to help boost the competitiveness of innovative SME's in this region.
Impact
The study conducted by Sharon supported the launch of Borne Recharge products in the UK, enabling the company to further develop the Borne Recharge concept.
Benefits
To the Company
Better understanding of the UK market and competitors
Gained a report which raised new possibilities for Borne Recharge products in the UK
To the Student
Gained an insight into a commercial business
Networking with stakeholders
Development of skills in a business environment
Experience of the real world application of market research
Company Feedback
"I would like to thank the Team of the KARIM Project for introducing me to Sharon. After a meeting in Paris, she did an incredible job, analysing the market we are looking at. The report is extremely detailed and helps us to better understand the UK market. The next step for our company is to follow Sharon's recommendations to get into the market as she not only analysed the market she also formulate ideas and approaches. It is a job we could never have achieved by ourselves." John Honoŕe, CEO, Borne Recharge
Student Feedback
"Its breadth was fascinating, requiring research into very topical UK government policies and compliance regulations. I now understand why this sort of market research is vital for any business contemplating expansion into a new or existing marketplace." Sharon Crane, Alumna, Lancaster Environment Centre.
---