Microplast & Famoplast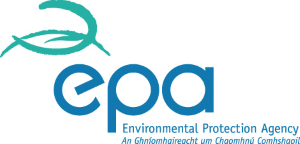 The Organisation
Microplast and Famoplast are French companies based in Perigny, a suburb of Paris, France. They are part of a family of companies that specialise in the production of plastic products, working with many customers, including those from the electronic, automotive and medical industries.
The Challenge
In addition to the desire to grow and expand through their innovative design and manufacturing, the companies were also eager to improve their environmental strategies and to gain the ISO14001 standard in environmental management.
Skills Sought
Market research
Report writing
The Solution
Helen Kaye (MA Environmental Management and Consultancy) and Adam Hughes (BSc Geography), students from the Lancaster Environment Centre (LEC), carried out a two-week placement with the twinned French companies Microplast and Famoplast. Business development managers from LEC and Paris Region Enterprises introduced Helen and Adam to Thierry Rouault, the CEO of Microplast and Famoplast. The business development managers also supported Helen and Adam whilst they carried out their placements, which contributed to part of their degree programmes.
Helen and Adam were asked to evaluate the companies' baseline positions in terms of the management of their waste and utilities. This involved gaining an understanding of the manufacturing and facilities based at the company, and to highlight areas for improvement in terms of environmental management. This was achieved by an initial site visit and assessment at the companies' joint main facility in Perigny, Paris, before constructing the report remotely from the UK.
Cost‌
This transnational student placement was supported through KARIM. KARIM, the Knowledge Acceleration and Responsible Innovation Meta-network, is a project funded by the European Union. The aim of this project was to build a network for SME's, University partners and other 'innovation actors' across NW Europe and by so doing to help boost the competitiveness of innovative SME's in this region.
Impact
The students made a number of recommendations as to how the company could reduce their environmental impacts. This covered four key areas: waste, energy, water, and management. This has resulted in a new means of operating for the companies that helps them not only reduce costs and increase efficiency, but also enables them to reduce their environmental impact.
Benefits
To the Company
Recommendations for reducing environmental impact
New operating system which increased efficiency and reduced costs
Better understanding of the UK market and competitors
To the Students
Gained an insight into a commercial business
Networking with stakeholders
Development of skills in a business environment
Experience of report writing in a business setting
Report contributed towards their degrees
Student Feedback
"It has been a great insight into a business that we had no prior knowledge of, and working internationally with a company in France is great to put on a CV. It had has also given us a lot of confidence going forward in our careers." Helen Kaye and Adam Hughes, students, Lancaster Environment Centre.
Company Feedback
"International students know the trends happening in their own country and that can be important knowledge for us. The students also gave us recommendations, for example, recycling of metals like copper, and companies that do this, and encouraged us to promote ourselves. Needless to say we are very happy with the results." Thierry Rouault the CEO of Microplast/Famoplast.
---