---
CIP Eco-Innovation Programme Information Day
Ewa Bloch, Technology Strategy Board
Friday 14 June 2013, 0930-1600
LEC Training Rooms 1 And 2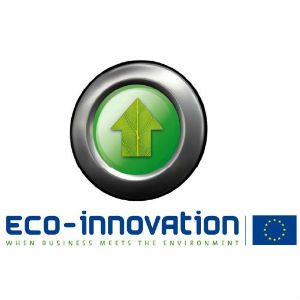 Lancaster University, the Centre for Global Eco-Innovation and the Karim Network are hosting a seminar for organisations wishing to access and apply to the CIP Eco-Innovation Programme.
The aim of this seminar is to help organisations prepare their bids, explain the application forms, advise on developing and structuring your project, and explain the assessment and evaluation process.
The Eco-innovation initiative is about reducing our environmental impact and making better use of resources. This means developing products, services and processes that protect the environment, reduce CO2 emissions, use resources efficiently, promote recycling and so on. There are five main strands to this initiative:
Materials recycling and recycling processes;
Sustainable building products;
Food and drink sector;
Water efficiency, treatment and distribution;
Greening business.
The best Eco-innovation projects are those that can be replicated across the EU. The initiative does not fund R&D projects. Instead, it aims to bridge the gap between R&D and commercialisation - the ideas must be developed, feasible and also viable in the long-term to qualify for funding.
What makes a successful application
Applying for Eco-Innovation funding is a competitive process, and only the best project proposals will be selected for funding. This Information Day will give you essential information and advice on how to develop a good project proposal and apply successfully. It also offers the chance to find out about finding project partners from across Europe, and hear about a successful Eco-innovation project.
Agenda
Delegates are welcome to attend one or both sessions, please indicate this on the registration form.
Session one:
09:30 Welcome and refreshments
09:45 Introduction to Lancaster Environment Centre
10:00 Definition of an Eco-innovation project, support for UK applicants, UK case study
11:10 Coffee break
Session two:
11:30 Evaluation of Eco-innovative projects
12:45 Lunch
13:30 Eco-innovation grant application forms, administrative details, technical and financial proposals
15:30 Discussion
16:00 Close
Speaker Information
The seminar will be run by Ewa Bloch of the Technology Strategy Board, who is the UK National Contact for Eco-Innovation. The information day will cover:
the programme
the support available for applicants
a case study
application workshop
Also on hand will be staff from Inventya the commercialisation partner of the Centre for Global Eco-Innovation and the LEC Enterprise Business Partnerships team who may be able to assist with bids or source transnational partners.
Registration
We are looking for applicants which include SME partners as part of their consortium. You do need to have a clear Eco-Innovative project idea.
Places are restricted so no more than 2 people per potential bid please.
For any general enquiries about this event please contact Carolyn c.hayes2@lancaster.ac.uk.
If you are interested in these opportunities please register on line.
---