---
IBM's "New Partnership" to grow High-Tech SMEs...
Wednesday 10 July 2013, 0900-1600
Daresbury Science And Innovation Campus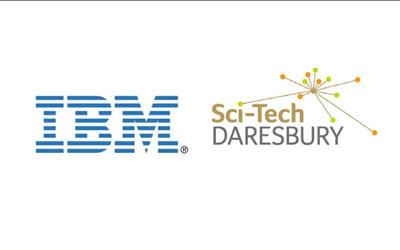 ...through developing new market opportunities in the public sector and NHS.
Event Objectives
Building on the Sci-Tech Daresbury partnership with IBM, this event aims:
To connect ISVs (*Independent Software Vendors) and companies with novel device or services in the Sci-Tech Daresbury network with key IBM personnel and software, hardware and solutions providers in the IBM partner network
Specifically the event will enable the ISVs/device/services providers to develop new relationships that will help them exploit their technologies into the public sector (including local government, police forces and fire services) and NHS markets.
*Independent Software Vendors are businesses with software applications &/or IP, looking to build new partnerships to accelerate market access and commercial exploitation.
Event Activities
The event will provide ISVs with the following specific opportunities:
Hear from IBM experts in the public sector and NHS teams on the key requirements and technology trends in the public sector and NHS, and the IBM solutions that are being developed into these markets
Hear from IBM partners on the products and solutions they provide into the public sector and NHS, and areas of need where they are looking for partners
Pitch your business, your technology and capabilities and what type of partners you are looking for
Have 1:1 discussions with IBM personnel or IBM partners to identify new areas of synergy and collaboration
How to register
Further details including partner profiles, an event programme and a registration form are included in the flyer below:
Associated Links
---