---
Eco-Innovation Funding Workshop
Friday 19 July 2013, 0930-1200
Liverpool Innovation Park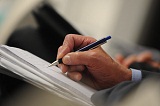 The Centre for Global Eco-Innovation, the Liverpool Innovation Park and the North West Fund are hosting a FREE event to assist companies to develop their businesses and receive expert assistance in accessing European funding.
'Horizon 2020 - The Framework Programme for Research and Innovation' will succeed Framework Programme 7 as the main financial instrument supporting European research and development. Running from 2014 to 2020 with a proposed £70.9 billion budget (a significant increase over FP7), the new programme will provide an unparalleled opportunity for European small and medium sized businesses for the development and commercialisation of innovative technologies and is intended to form a key part of the overall drive to support innovation and to create new growth and jobs across Europe.
The event will also offer the chance to engage with experts and gain some first-hand knowledge about European funding from a range of organisations. The presentations will provide information about the benefits of accessing European funding and the variety of funding streams available to small and medium sized enterprises.
Agenda
Registration: 9.30 - 10.00
First Presentation: 10.00 - 10.20
Centre for Global Eco-Innovation - What we can offer
Second Presentation: 10.20 - 10.40
EU Funding: Horizon 2020 and the opportunities offered to UK SMEs
Tea & Coffee Break: 10.40 - 11.00
Third Presentation: 11.00 - 11.20
CT Investment Partners: Alternative funding streams, match funding, and leveraging equity investment
Fourth Presentation: 11.20 - 11.40
LPW Technology: The experience of a beneficiary company, and the pros and cons of EU funding
Tea, Coffee & Networking: 11.40 - 12.00
Close: 12:00
Who should attend?
All SMEs looking to benefit from European funding are welcome to attend.
If you are the director of an ambitious SME and could benefit from FREE expert advice, guidance and funding assistance then we would most definitely recommend you attend this event.
---