---
GAMMA Webinar (Funding for Software Technologies for Autonomous Systems)
Thursday 24 October 2013, 1400-1600
Online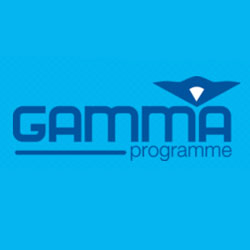 GAMMA provides financial & technical support for the development of novel 'software applications' for autonomous systems to grow the UK's industrial base.
The programme is looking to accelerate the development of innovations in software applications for:
Sensing & Communications
Data Management
Image Processing
You could be eligible for the following support:
Up to £150k per project to develop new technology in systems management.
Dedicated technical support and resources from a Universities and industry partners,
Creation of relationships with key stakeholders in the autonomous systems supply chain,
Opportunity to work with a key customer to take their technology/ application to market.
Opportunity to retain Intellectual Property within the company.
Still interested? Then you are invited to a presentation with a difference!
All you will need is a phone line and a computer, no travel required.
Register now for the live Webinar on Thursday 24th October 2pm - 4pm.
How to join this webinar
Anyone is welcome to join. To register to receive joining instructions for this webinar please follow this link : gammawebinar4-eorg.eventbrite.co.uk/
How the webinar works
You will receive joining instructions following your registration through the link above.
You will also join online by entering a specific webpage where you will be able to see a PowerPoint presentation as well as enter any questions you may have.
You will dial in via your telephone to listen to the presentations.
If you have any queries regarding this webinar please contact "contact@gammaprogramme.co.uk"
About GAMMA
Growing Autonomous Mission Management Applications (GAMMA) provides funding and other support for software development technologies contributing to autonomous systems, particularly for Small to Medium Enterprises. The Programme focus is to develop existing software applications ('apps'), which may also be supported by sensor integration, for managing autonomous systems for unmanned vehicles.
There is £1.7m worth of Regional Growth Funding to support SME Activity in the Programme, with Companies expected to provide around 30% in kind contribution. Lead Partners include:- North West Aerospace Alliance (NWAA), BAE Systems, Universities of Manchester, Lancaster, Salford, Liverpool, UCLAN, Liverpool (including the Virtual Engineering Centre),National Nuclear Laboratories Limited and also supported by Lancashire County Council.
For more details on the GAMMA Programme go to the GAMMA Website
---