---
Family Business Seminar
Mon 19 - Tue 20 November 2007
Lancaster University Management School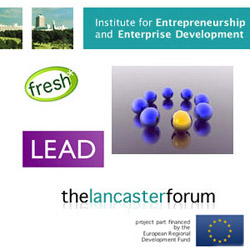 This seminar will bring together a small number of family business researchers and invited family business owners.
The aim is to challenge our understanding and build on what was learned from the event in June 2007.
The importance and significance of family businesses has been well established. The series of seminars will develop family business research in dialogue to push the boundaries of family businesses' achievements. The style will be informal and the format will be similar in style to our last event, however we have made some subtle changes based on feedback.
The seminar starts at 3:30 pm on Monday 19th with a panel discussion running until 5:30pm, followed by a dinner at 7pm at Lancaster House Hotel. Tuesday 20th November seminar starts at 9am ending at 4pm.
Immediately prior to the seminar there will be a papers workshop for researchers to develop their papers to be considered for a special issue of International Small Business Journal, edited by Carole Howorth and Paul Westhead. The papers workshop starts at 11am on Monday 19th.
We would like to extend invitations for this event to active NW family businesses, if you have a family business contact that may be interested in attending please pass on contact details to Rachel Hearne.
---