---
Science and Technology Internship Programme 2014 Launch Event
Wednesday 26 February 2014, 1400-1800
Lancaster Environment Centre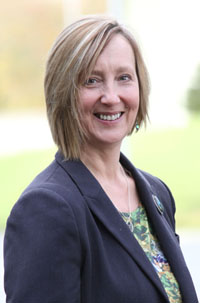 The Faculty of Science & Technology is pleased to announce the Internship Programme 2014 launch event. 2013 saw the first year of our Science & Technology internship programme and due to its success in securing internships for 63 students in 54 businesses, it is set to become a regular activity.
Students and businesses are invited to join us to celebrate the successes of the 2013 programme and find out more about it from businesses and interns who took part last year.
For students there will be a range of internship opportunities on offer, including some with the Environment Agency, and for businesses interested in working with us to host an internship, it's an ideal opportunity to learn about what the experience was like, talk to our Student Employability Manager Pam Pickles, and to meet with prospective interns.
Agenda
2.00pm - Event open to students and interns
2.15pm - Welcome to the event and an overview of the 2013 programme - Pam Pickles, Student Employability Manager
2.30pm - Talks from 2013 interns and host organisations about their experiences:
2.55pm - Overview of 2014 Internship Programme - Pam Pickles, Student Employability Manager
3.00 - 4.00pm - CV clinic with Sarah Fox, Team Leader - Careers Consultants & Advisers, Lancaster University Careers Service
3.00 - 4.00pm - Exhibition of 2013 case studies and networking
3.00 - 4.00pm - LinkedIn workshop with Agnes Finley, Careers Consultant, Lancaster University Careers Service
4.00pm - Arrival of host organisations
4.15pm - Welcome from Pam Pickles, Student Employability Manager
4.20pm - Celebration presentation of 2013 Internship Programme
4.30pm - Introduction and overview of 2014 Internship Programme
4.35pm - Employer perspectives - Ellyse Maddocks, Senior Environmental Monitoring Office, Environment Agency
4.45pm - Coffee and cake
4.45pm - 6.00pm - Round table networking - students/interns and host organisations
4.45pm - 6.00pm - Exhibition of case studies and introduction of new internship opportunities including the Environment Agency (to follow), Environmental Consultant (Carbon Action) and Project Manager (Crowberry Consulting)
6.00pm - Close
and
More information about the Lancaster University Science and Technology Internship Programme can be found at www.lancaster.ac.uk/sci-tech/internships
---