---
International Law and Post-Conflict Reconstruction Policy
Friday 27 June 2014, 0900-1700
Conference Centre, Lancaster University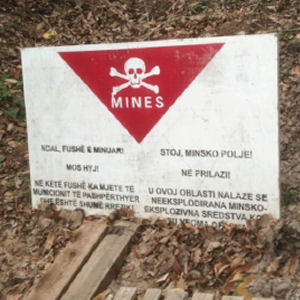 Please come along to this special workshop and share your thoughts. The speakers will outline and discuss draft chapters for a forthcoming book with Routledge (Saul & Sweeney eds.).
Panel 1: Foundational Issues: 09.00 - 11.00
Matt Saul (Oslo): The Identification of an Interim Government to Lead Post-Conflict Reconstruction
Annika Jones (Exeter): Seeking Justice for Mass Atrocities
Padraig McAuliffe (Liverpool): The International Rule of Law as Trumps: Do Prosecution Responsibilities Impair Domestic Rule of Law Reconstruction?
Sorcha Macleod and Alexandra Bohm (Sheffield): The Regulation of Private Military and Security Contractors in Post-Conflict Contexts
Panel 2: Structural Reform: 11.30 - 13.30
Ruth Houghton (Durham): The Role of International Law in Post Conflict Constitution Making
Dustin Sharp (San Diego): Security Sector Reform for Human Protection: The Role of International Law in Shaping More Effective Policy
Lisa Mardikian (Bristol): The Right to Economic Self-Determination In Post-Conflict State-Building and the Economic Transition of Timor-Leste
Aisling Swaine (George Washington / Ulster): Gendered Aspects of Structural Reform (by Skype)
Panel 3: Governance of Transition: 14.30 - 16.30
Lars Waldorf (York): The Law and Politics of Legal Empowerment During Transitions
Aoife O'Donoghue (Durham): The Exercise of Governance Authority by International Organisations: The Role of Due Diligence Obligations After Conflict
Antoine Buyse (Utrecht): Post-conflict Media Regulation from a Human Rights Perspective
James A. Sweeney (Lancaster): Displacement, Human Rights and Transitional Justice
Conclusion: 16.30 - 17.00
This workshop also launches a new book series on 'Post-Conflict Law and Justice' to be edited by Prof. James Sweeney (Lancaster) and Dr Matt Saul (Oslo).
For more information, please contact Prof. James Sweeney: j.sweeney@lancaster.ac.uk
---