---
NW Startup 2.0
Thursday 17 January 2008, 1700-1815
KPMG, St James' Square, Manchester, M2 6HQ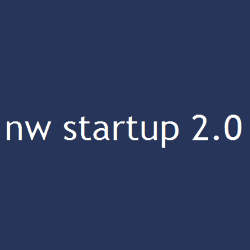 NW Start Up 2.0 is the North West's premier event for software entrepreneurs, investment community, deal makers and anyone else who might be interested in software startups to meet under one roof in an informal setting.
This event will be at KPMG Manchester for an evening of conversation and potential deal making.
The doors will be open at 18:15 hrs and there will be speakers including entrepreneurs, technology mentors (Paul Barraclough) and venture capitalists (Doug Stellman of YFM Private Equity). As usual, the event is organised and presented by Manoj Ranaweera of ebdex and edocr.
The key theme continues to be how to set-up startup businesses and build them into successful enterprises whilst addressing essential topics such as funding and finding talent. Each speaker will share their experiences and thoughts.
Share a glass of wine and canapes. Mingle with entrepreneurs, investors and deal makers. Find like minded individuals. Grow your network. Make it a night to remember.
More details can be found at - www.nwstartup20.co.uk/
---