---
Carbon Footprinting for SMEs
Thursday 13 March 2008, 1230-1630
Lancaster Environment Centre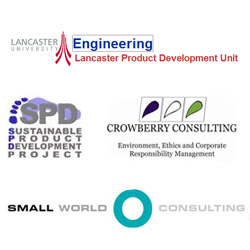 What role does Carbon Footprinting play in the smaller business market?
The aim of this event is for SMEs to increase their competitiveness and add value to their business by understanding the significance of carbon management, through the use of bespoke tools and techniques.
There has been a lot of hype recently over carbon footprints, but what role do they play in the smaller business market? This event will address these issues and explore how your organisation can increase its competitiveness through the use and application of such resources. A carbon footprint tool will be available to take away with you at the end of the day.
More details are available on the Lancaster University Product Development Unit website via the link below.
---